Quloos MC01/MC01se Portable USB DAC/AMP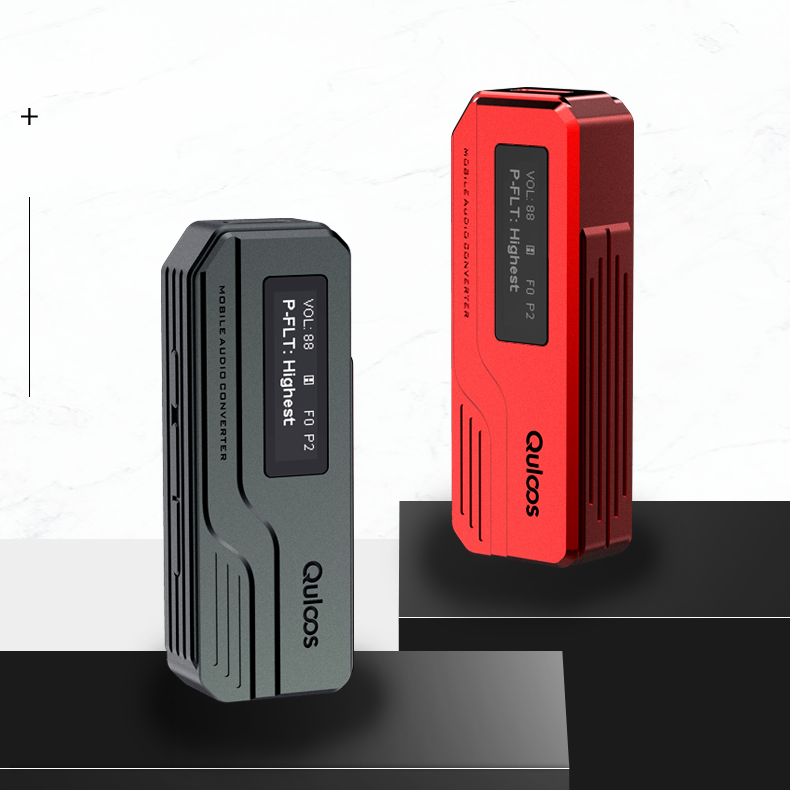 The so-called ※pursuit of details in small size§
In spite of small size, high-density and thick sound can also be offered
| | | | | |
| --- | --- | --- | --- | --- |
| Three Power Filters Optional | ﹛ | Ultralow Noise&Ultrahigh PSRR | | Ultralow Noise&Ultrahigh PSRR |
| | | | | |
| --- | --- | --- | --- | --- |
| Ultralow Jitter Crystal RMS Jitter 150fs | ﹛ | Philips Electrolytic Capacitor @MC01se | | Panasonic Film Capacitor |
| | | | | |
| --- | --- | --- | --- | --- |
| Dual Flagship CS43131 DAC Chips | ﹛ | High-Power Amplification Chips | | 100 Steps Separate Volume Control |
| | | | | |
| --- | --- | --- | --- | --- |
| Advanced 2x6 Layers of PCB Design | ﹛ | Low-Power MCU Management | | Powerful Output |
| | | | | |
| --- | --- | --- | --- | --- |
| THD+N 0.0001X%@Balanced | ﹛ | Dynamic Range 131dB@Balanced | | S/N 131dB@Balanced |
| | | | | |
| --- | --- | --- | --- | --- |
| Ultra-low Noise Floor | ﹛ | Support DSD256 | | PCM 32Bit / 384kHz |
| | | | | |
| --- | --- | --- | --- | --- |
| Switch UAC1.0 Model | ﹛ | Multi-OS Supported | | OLED Display Screen |
4.4 Balanced Socket
From Pentaconn Japan

﹛

MC01-3.5mm Single-
Ended+4.4mm Balanced

MC01se-3.5mm
Enhance Single-Ended
How to choose the versions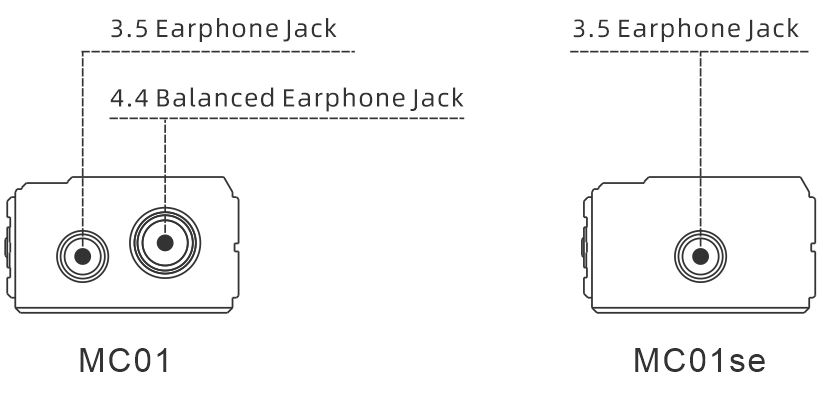 ♂ MC01 for balanced port earphones.
♂ MC01se for single-end earphones.
♂ For both balanced and single-end earphones.
1.MC01 can be achievable in most cases.
2. Both MC01 and MC01se are recommended for users who are used to single-end, and have rich listening experience.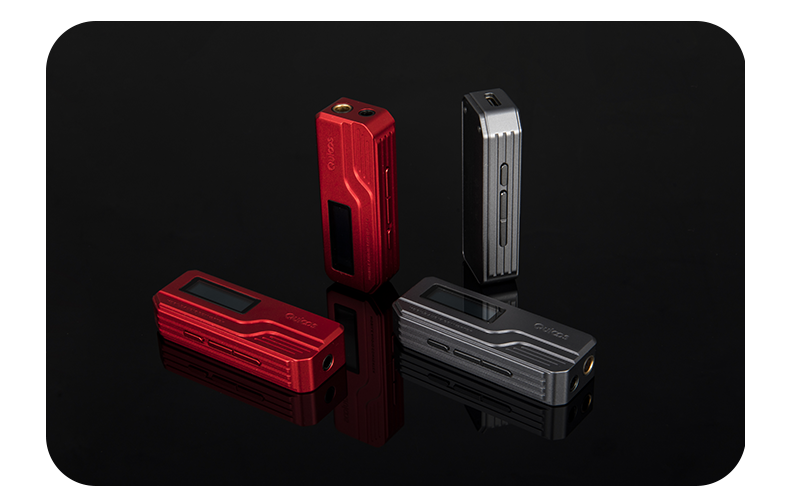 Design idea
♂ MC01 provides both 3.5mm single-end and 4.4mm balanced headphone outputs. It utilizes only half of the dual decoding chips for the 3.5mm single-end output.
♂ The balanced port of MC01se has been cancelled. With the parallel output of two DACs, the 3.5mm single-ended output can be served by both DAC in four ways. Also without the balanced output, there is more room to optimize the single-ended sounds.
♂ To make the single-ended sounds convey a higher sense of depth and stereo perception, the gain of MC01se headphone amplifier has been triply increased. However, signal amplification will simultaneously increase distortion and noise, so the test parameters showed a bit poor.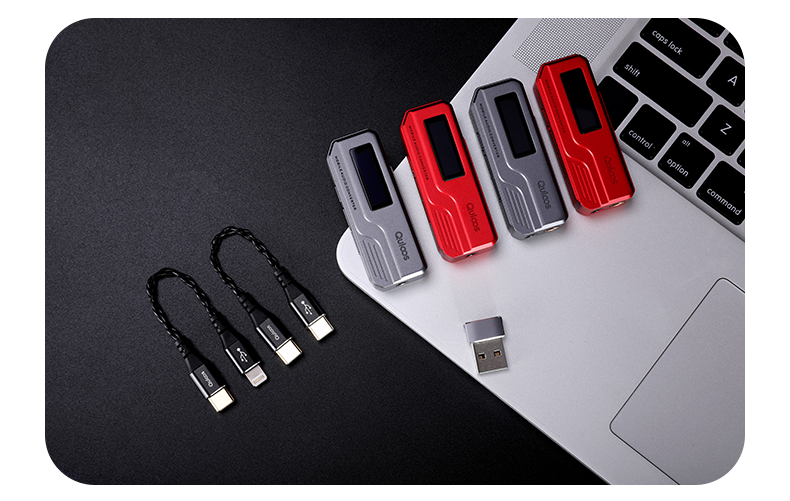 Style of sounds
♂ The previous prototype is similar to QA361 regarding the style of sound, focusing on a sense of depth, the transparency and clarity of sounds.
♂The apparatus finally put into mass production enhanced the atmosphere with higher sound density. Sound tends to be relaxing and generous like those of QA360LE based on the sound tunings of QA361. But in terms of imaging, it*s a bit like those good-quality magnetic tape devices in early days and conveys a sense of heaviness and solidity.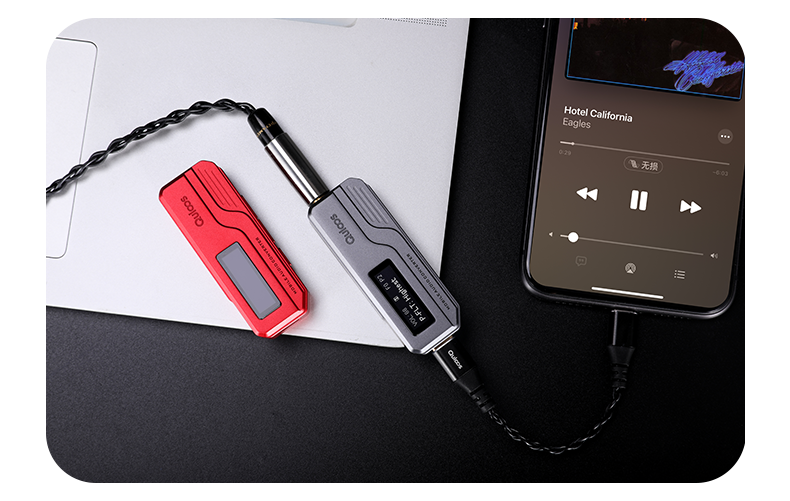 Power supply is the origin of sound
Three power filters optional
♂ In order to secure pleasant sounds provided by MC01 with all of the devices equipped, a triple LDO (with triple power filtering settings) is optional on the menu designed for the power supply on key position. Theoretically, it can achieve a high PSRR, up to hundreds of dB.
♂ Low-noise LDO chips, such as LT3042 and ADM7170.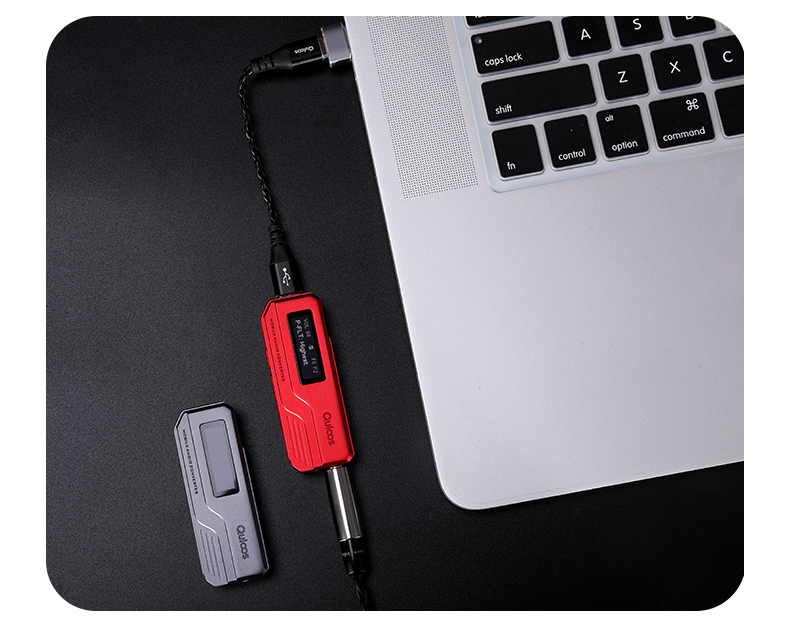 Clock is the essence of sound
A good crystal oscillator produces a stable sound
In order to produce a more accurate sound, the audio crystal oscillator of MC01 has been selected among dozens of models/brands. Finally, the high-precision femtosecond crystal oscillator with only 150fs of nominal jitter has been used.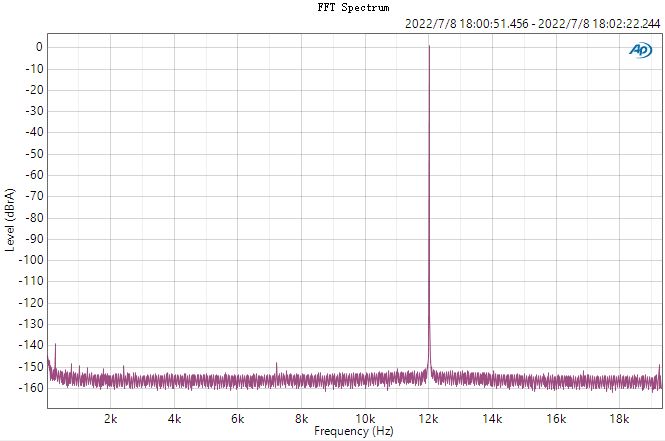 Measurement based on the audio analyzer APX555
The adjustment of sound style is the basis of sounds
The final sound effect depends on the adjustment of tunings
After the sound tunings determined, most of the electronic components used inside have been reselected based on performance and sound, to confirm the brand, model and parameter.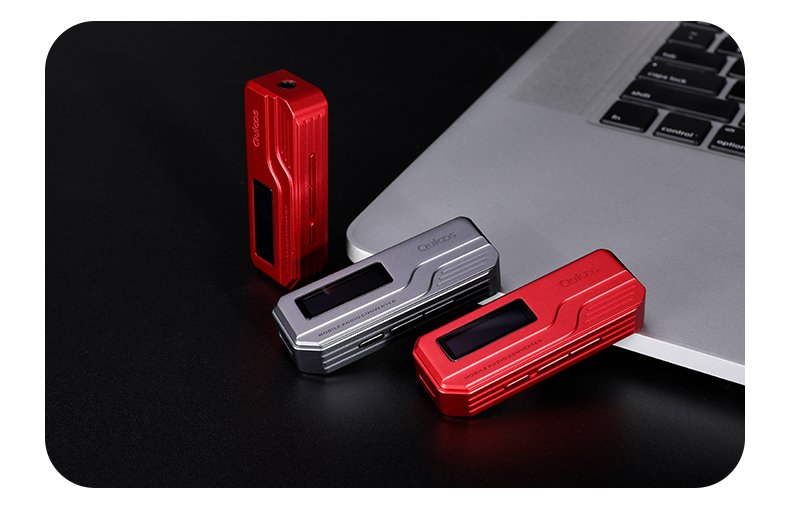 Compatible with multiple devices
MC01 supports Android smartphone and PC, iPhone and Ipad, computers installed with Mac or Windows, Switch and many other Hi-Fi music players with USB OTG outputs.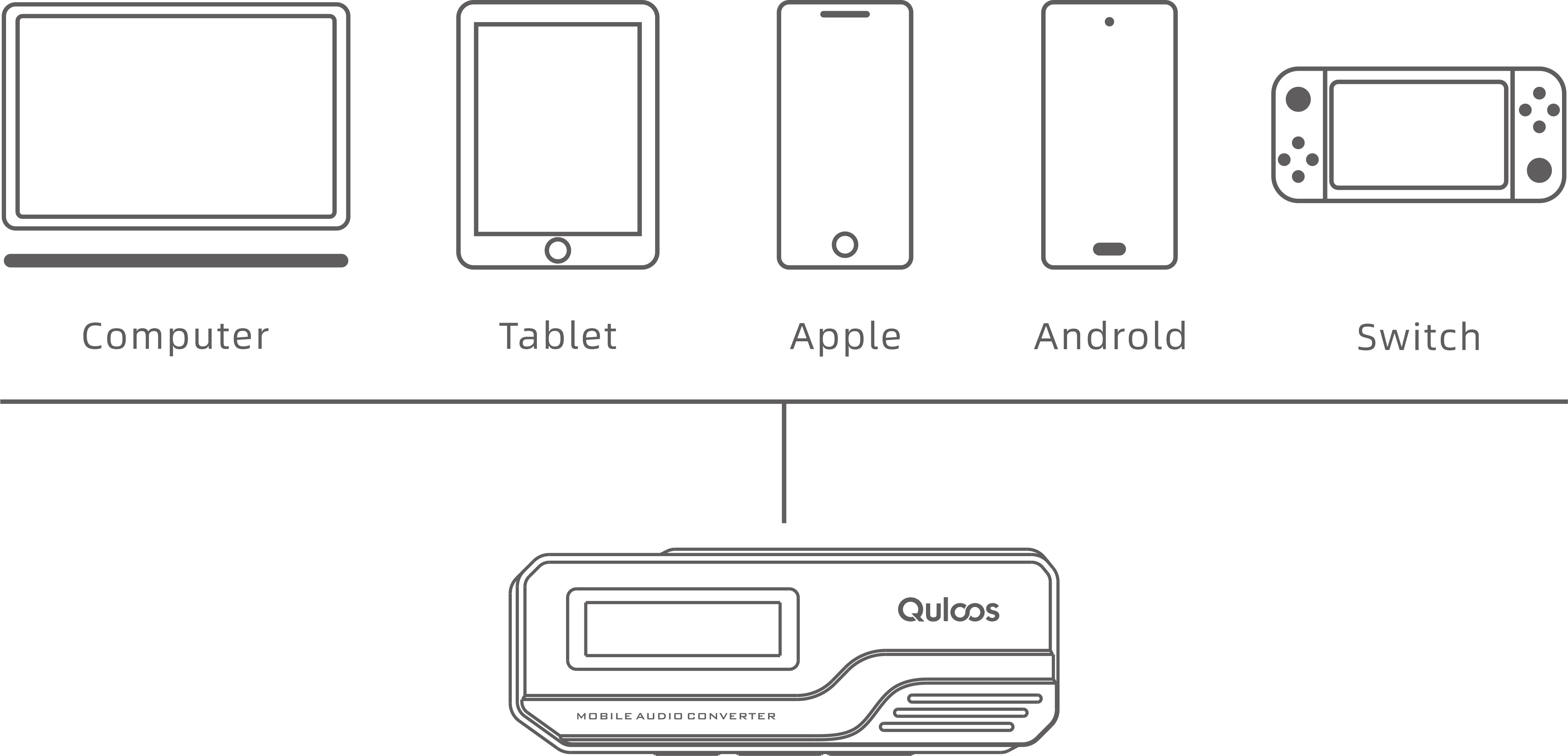 Dual flagship DAC chips
MC01 has lower distortion than the theoretical value DAC given
With two flagship CS43131 chips, MC01 provides better sound quality.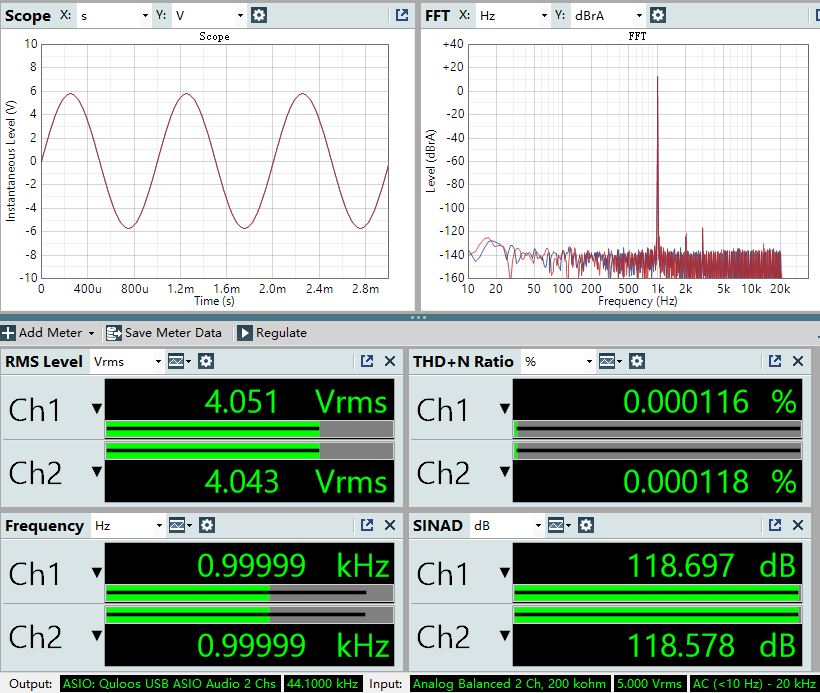 Measurement based on the audio analyzer APX555
Flagship dynamics
With the background noise reduced to as low as 1.2uVrms at the balanced output and the SNR up to 131dB, the background noise can hardly be heard even if it*s connected to any earphone with high sensitive.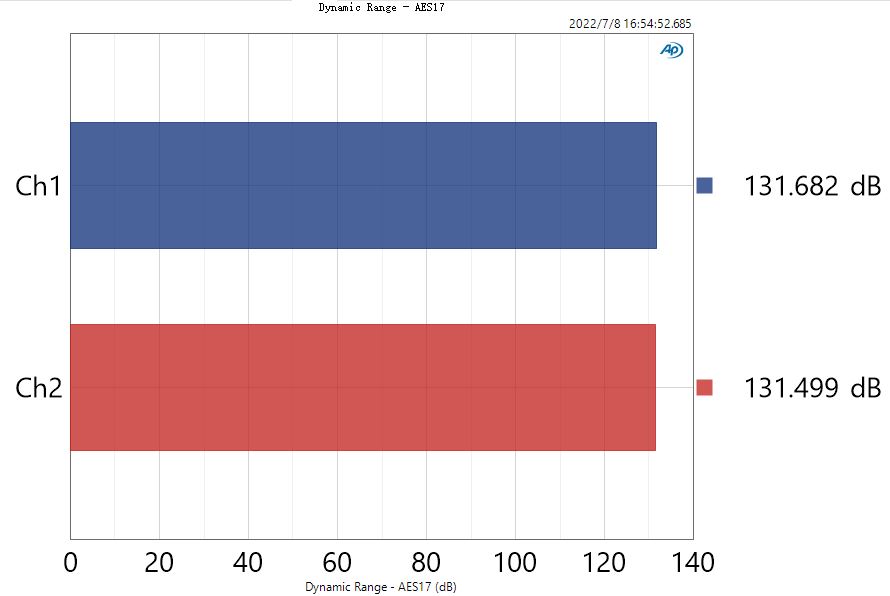 Measurement based on the audio analyzer APX555
Design goals
Favorable parameters and better sound!
Try to be irreplaceable in terms of audio impression (And this is the key of product value)
Introduction of buttons and interfaces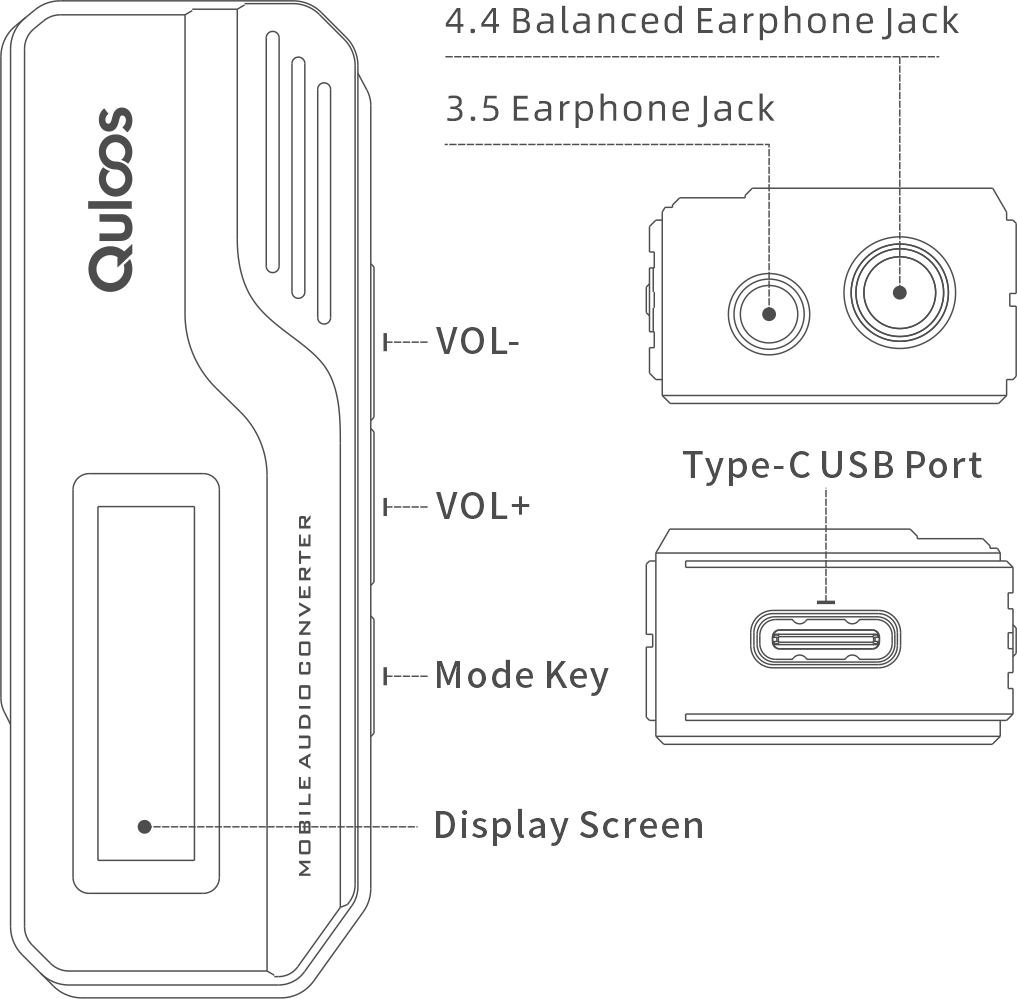 Display content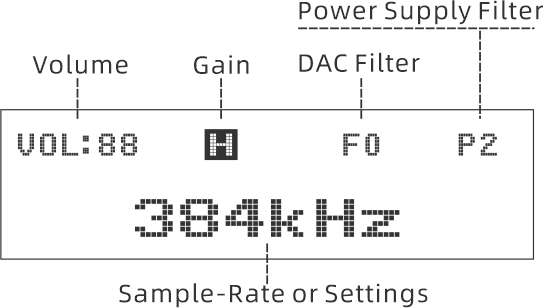 Game experience
Precise sound localization plays a vital roles when playing
In games, except for the experience of images and high-speed, sounds also play a very important role. It will bring such a game experience that sounds are in sync with pictures and the footsteps.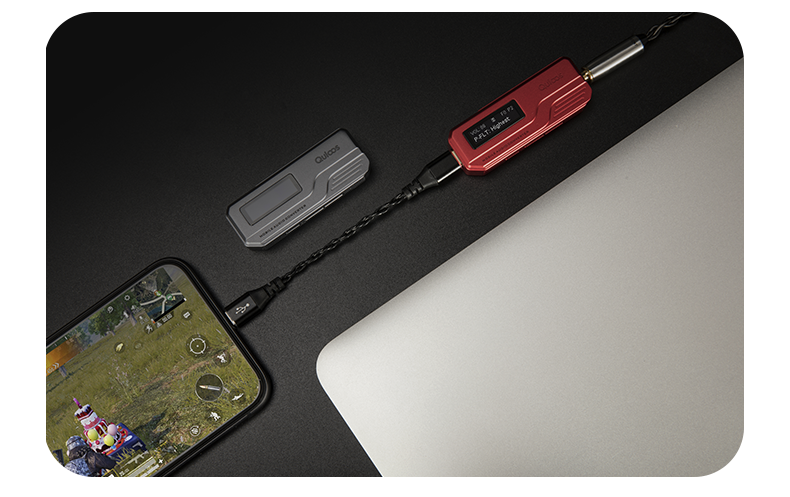 Product parameters
﹛

MC01

MC01se

4.4mm Balanced

3.5mm Single-Ended
3.5mm Single-Ended
Net Weight
25.4g
24.6g
Dimension
62.0(L) x 22.0(W) x 13.5(H)mm
Chassis
CNC Aluminum
USB Port
Typc-C USB Audio Input
HP Port
4.4mm Balanced + 3.5mm Single-Ended
3.5mm Single-Ended
Control
Volume +/-, High/Low Gain, 3 kinds Power Filters, 5 kinds Digital Filters
DSD Decoding
2.8224MHz (DSD64), 5.6448MHz (DSD128), 11.2896MHz (DSD256), Native or DoP
PCM Decoding
16 / 24 / 32Bit, 44.1kHz, 48kHz, 88.2kHz, 96kHz, 176.4kHz, 192kHz, 352.8kHz, 384kHz
USB OS
UAC2.0 / UAC1.0ㄛWindows﹜MacOS﹜Android﹜iOS﹜ipadOS
DAC Chips
Dual Flagship CS43131,QFN package
AMP Chips
High-Power AMP Chips x 2
High-Power AMP Chips x 1
Gain setting
Menu setting: High / Low
Power consumption
(Vol 50, 16bit 44.1kHz)
5V 105mA@3.5mmㄛ5V 115mA@4.4mmㄛAdd 4mA to P-High ㄛAdd 3mA again to P-Highest
Freq.Response
20Hz - 20kHz ㊣0.5dB
THD+N
(Unweighted, no load)
0.00012%
0.0002%
0.0003%
SINAD
(Unweighted, no load)
118dB
114dB
110dB
SNR
(A-Weighted)
131dB
118dB
117dB
Dynamic Range(A-Weighted)
131dB
118dB
117dB
Crosstalk(no load)
-141dB
-131dB
-126dB
Crosstalk(32次)
-92dB
-72dB
-72dB
Lineout Level
(㊣0.1V)(Vol:100)
4.0Vrms (High)
1.4Vrms (Low)
2.0Vrms (High)
0.7Vrms (Low)
2.0Vrms (High)
0.7Vrms (Low)
Max Output
260mW@32次 54mW@300次
130mW@32次
130mW@32次
Noise Floor (A-Weighted)
1.2uV
2.4uV
3uV
Accessories: USB C to C cable, Lightning to C cableㄛUSB A to C adapter, User Manual.
---
Price: MC01 US $249.99 (Not included shipping), MC01se US $239.99 (Not included shipping)
﹛