MUB1 Portable HiFi USB and Bluetooth DAC & Headphone Amp
Battery local pure power supply | 1100mW/ch high output power
Optional Super-high gain | NDCS shielding | Wurth inductor
Panasonic electrolytic capacitor | Femtosecond crystal | BUF634*4 output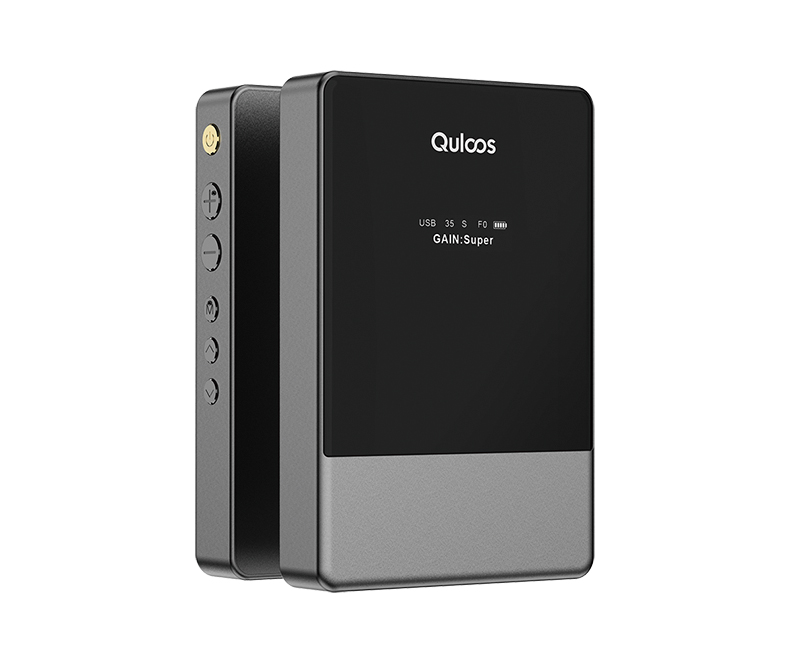 Music listening, enjoyable and practical.
﹛
Listening impressions from Clark: MUB1*s general sound design is consistent with QA361 and QA390LE. With high sound density and a strong sense of structure, this music is warm, sensitive, steady, and long-lasting to listen to. It has excellent hierarchical details and vertical spatial feeling.

The PCB area and power supply of MUB1*s DAC&headphone amplifier section are greater than those of QA361 since it lacks a player part. MUB1 is an inch long and an inch strong, and it has a few advantages over QA361 in terms of sound quality. These advantages include a larger sound field, a more complete sound structure, a sound that is softer and more durable to listen to, greater sound dynamics, and more solid mid- to low-frequency reproduction.

How could such lovely and sweet music not make you feel something? Therefore, I believe that each enthusiast needs at least one MUB1.
﹛
Main design highlights
﹛
1100mW@32 次
high power, more leisurely

﹛

Super-High Gain
4-speed gain selection

CS43131*4
better sound quality
BUF634*4
Amps big lineup

﹛

2500mAH, pure and abundant local power supply

Stable and non-interference NDCS shielding design
Wurth inductor
with a spacious and full sound

﹛

Panasonic electrolytic capacitor with a good music atmosphere

Selected femtosecond crystal oscillator with nominal jitter of 150fs
Four level independent
HiFi architecture

﹛

Powerful power supply system with 14 independent power sources

24Bit / 96kHz
high-definition Bluetooth/tr>
Bluetooth specially optimized for
abundant sound information

﹛

PCM
32Bit / 384kHz

DSD256
UAC1.0
mode

﹛

Lower distortion
0.0001%/tr>

Signal to noise ratio
132dB
Dynamic range
132dB

﹛

Noise almost
※0§

4.4mm, 3.5mm
headphone output & line output
SPDIF
optical & coaxial output

﹛

Pentaconn
4.4 headphone socket

Separation of charging and data
(external power supply accessible)
Start with the car ignition in
CAR mode

﹛

Multi-platform
compatibility

6-layer circuit board for
digital analog separation
Note: A patent application of FiiO has been submitted for the CAR mode, and FiiO has permission to utilize the CAR mode of this product.
﹛
Five major application scenarios
﹛
24Bit 96K high-definition Bluetooth
Receive mobile streaming input without bundling for convenient and good enough sound
﹛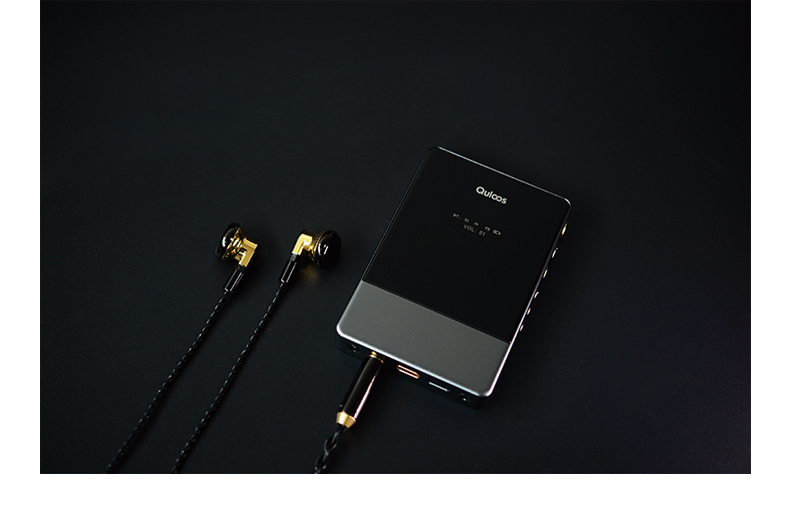 Mobile phone connection DAC&Headphone amplifier
Pure and abundant local battery power supply
No anxiety of phone battery with excellent sound
﹛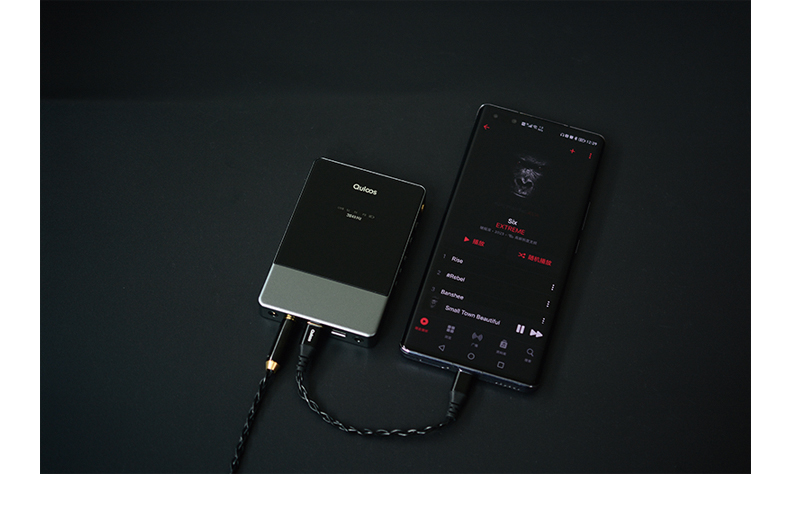 Office desktop PC-HiFi
Desktop small DAC and Headphone amplifier all-in-one machine
Act discrete enough without discrete voice
﹛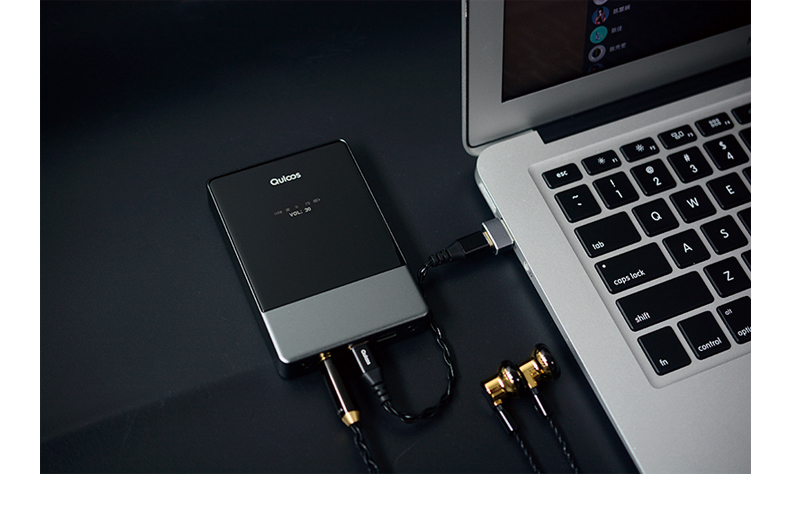 Car HiFi audio source
Coaxial / optical input to DSP, or AUX to host
CAR mode with good sound, more convenient
﹛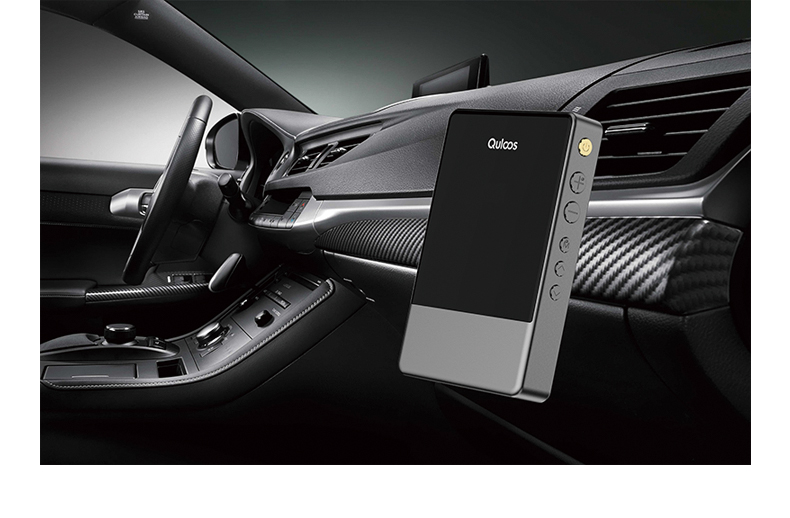 Home speaker system
Expand high sound quality mobile streaming input function
Simple enough, practical enough, and good sound enough
﹛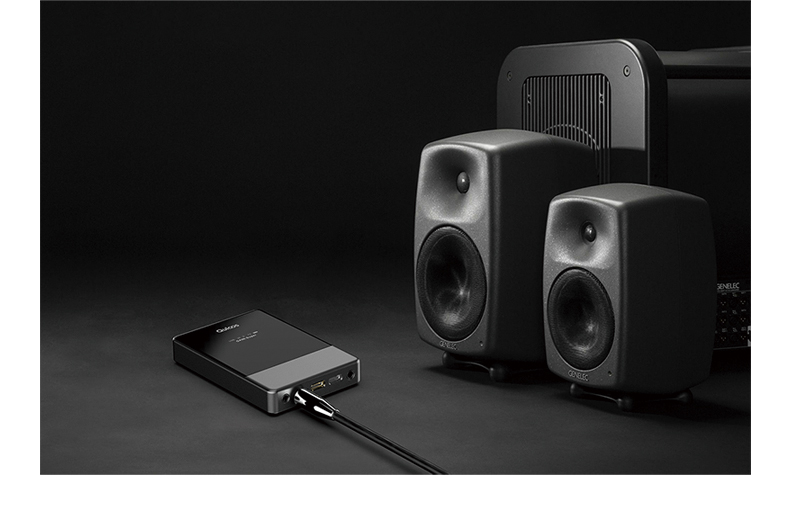 Three keys to good sound in MUB1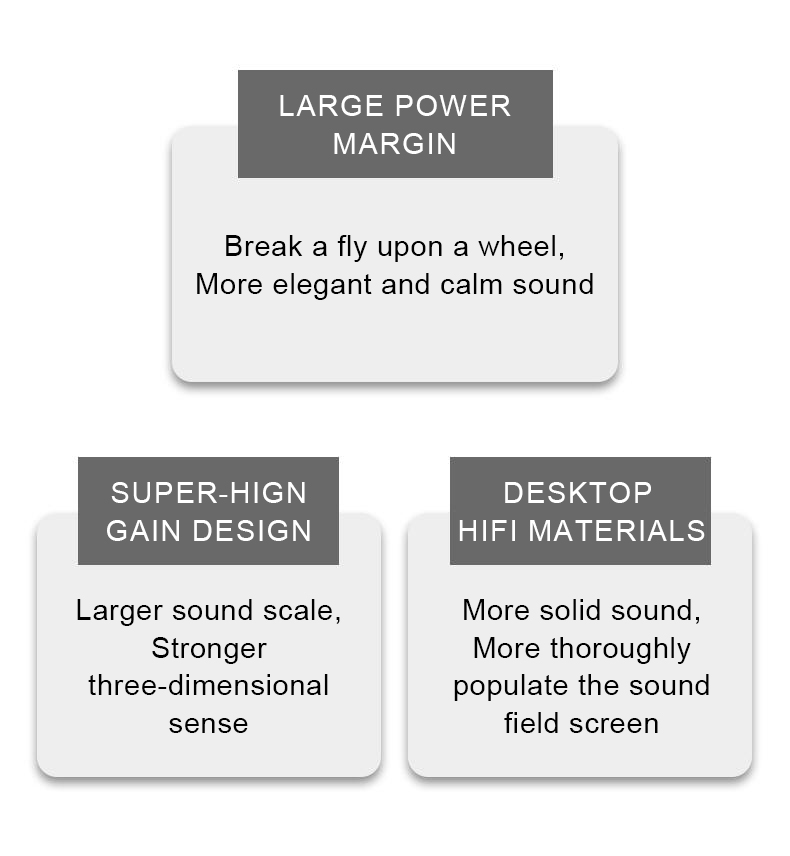 ﹛
2.75 times the power of QA361 dual high mode
﹛
Sufficient power margin
The sound is more easy and adaptable
MUB1 balance port output power up to 1100mW/ch
It is much greater than the output power of many flagship players
Put fine timber to petty use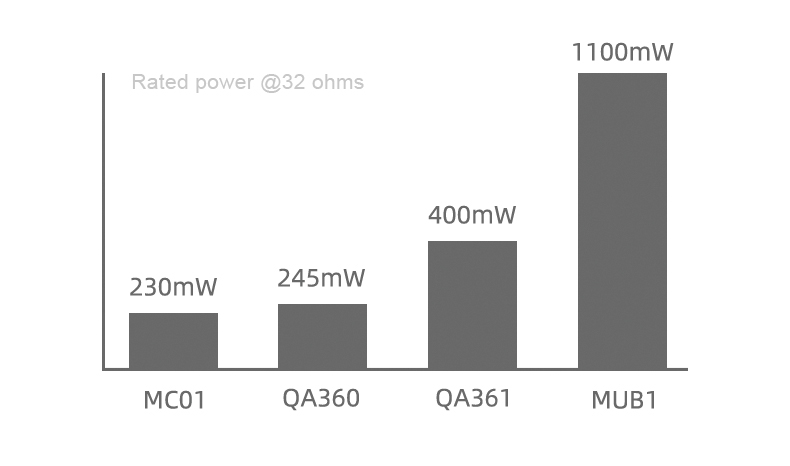 ﹛
Super-Hign gain is 3-4 times voltage amplification with high gain
﹛
Modern machines pursue testing parameters
The sound gets more flat and ordinary as the gain drops
MUB1 returns to traditional old machines with over 10 times voltage amplification
Outstanding musical taste causes listeners to unconsciously dance to the music
Realistic visuals set to vibrant, exuberant music that seems just out of reach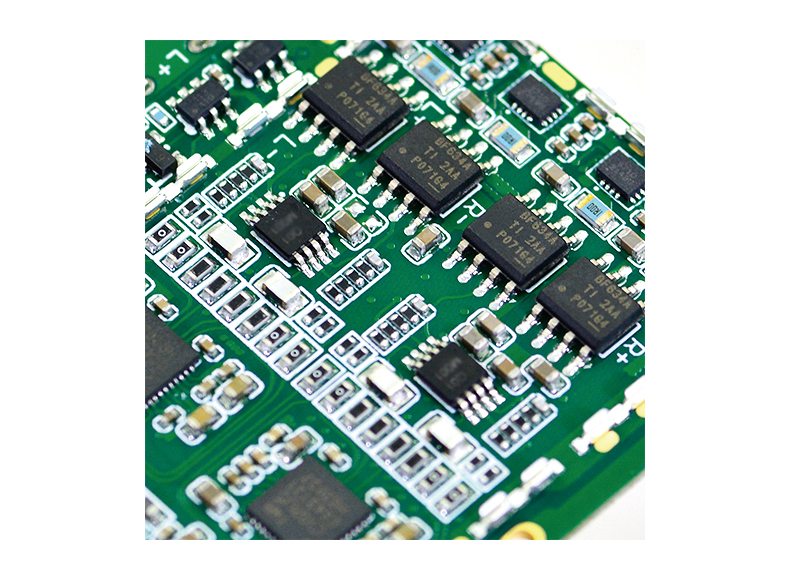 ﹛
HiFi performance needs to be ensured by the materials used
﹛
Use desktop HiFi materials
Make MUB1 sound more like a real HiFi device
Audio electrolytic capacitors are rarely used in portable goods.
Panasonic electrolytic capacitor with rare sound dense sense of space
The BUF634 provides a more scaled sound
Low internal resistance Wurth inductor with stable and atmospheric sound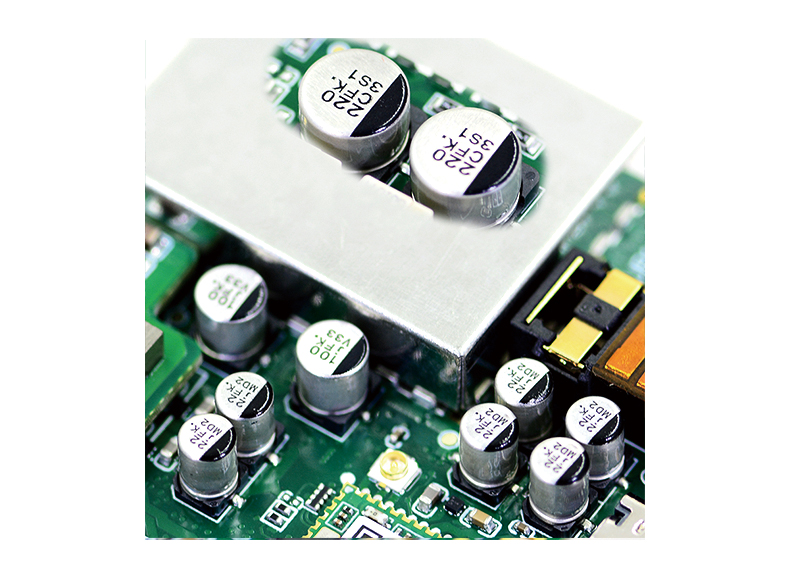 ﹛
Sound created by power supply
﹛
Design of a power supply that is broadband, low noise, high transient, and low in internal resistance
Up to 14 power sources provide independent power supply for each circuit part, ensuring purity and stability
This battery cable is combination of HiFi wires using different materials, resulting in a noble sound.
Analog power supply voltage of up to 16V at Super-high gain, with sound more open.
Design of a low noise power supply with analog and digital separation, achieving seamless sound

﹛
Oscillator is the soul of sound
﹛
MUB1 selected femtosecond crystal oscillator
High precision, with a nominal jitter of only 150fs
Good crystal oscillator with stable sound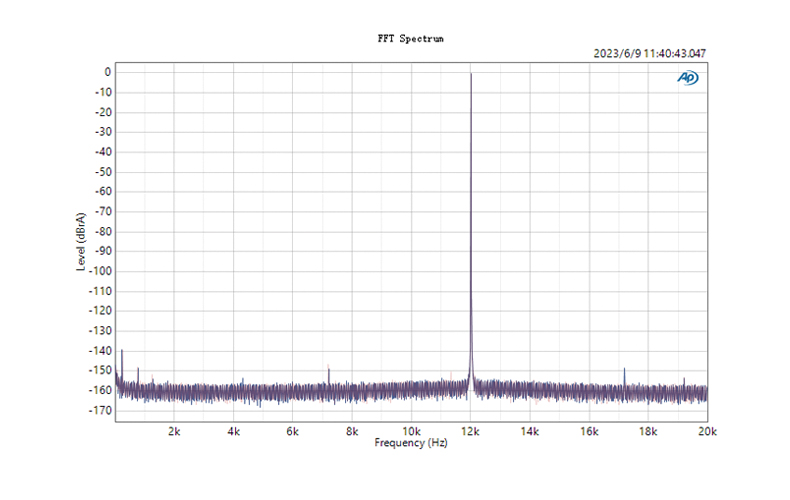 Measurement based on APX555 audio analyzer
﹛
Sound quality on Bluetooth is already adequate
﹛
Bluetooth 5.0, CSR 8675 optimization module with good sound
Supports 24Bit/96kHz high-definition Bluetooth
Specially optimized Bluetooth overall design
The information content and sound density are already very close to USB connections
NDCS dead corner free circuit shielding technology
Stable connection without interference, pleasant to listen to, and better to use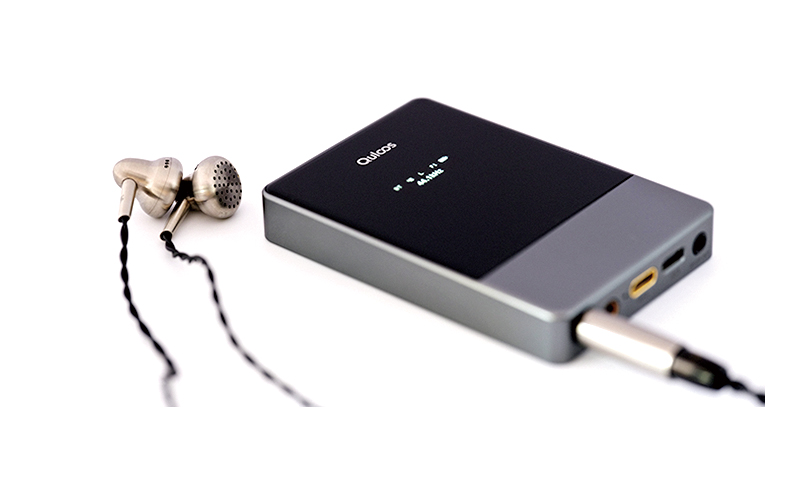 ﹛
USB DAC&Headphone amp with full platform support
﹛
Support 32Bit / 384kHz, DSD256
Android, iPhone, and tablet ready to use
Local batteries are pure and plentiful. the sound quality is higher
ASIO driver, compact PC HiFi all-in-one machine for Windows desktop
Act discrete enough without discrete voice
UAC2.0, Linux, MacOS drive free,
The USB OTG output of HiFi player can also be used
Support UAC1.0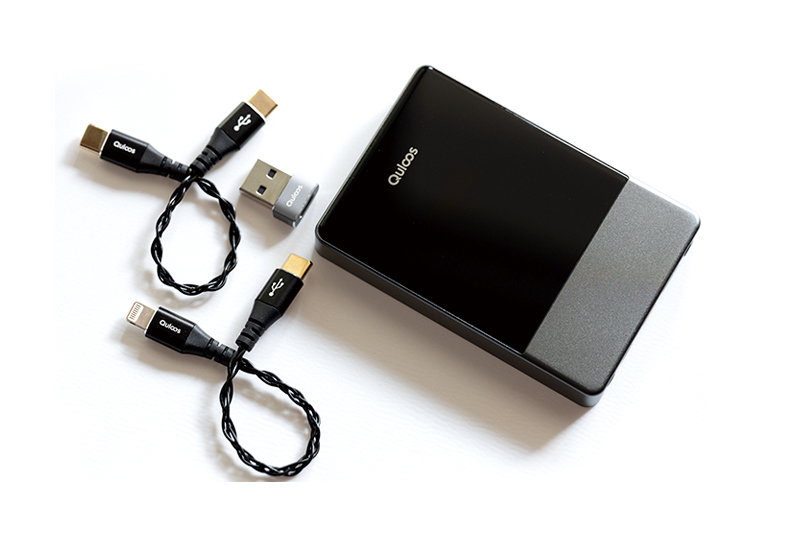 ﹛
CAR mode that simplifies car audio upgrades
﹛
MUB1 has optical and coaxial outputs, and Line out can also be set
One line connection to the car audio DSP is sufficient, simple and convenient
Connect to the host Aux in through level setting Aux out
Both Apple and Android phones can increase the volume on the phones, making it more convenient
In CAR mode, following USB power to automatically switch on and off, more worry free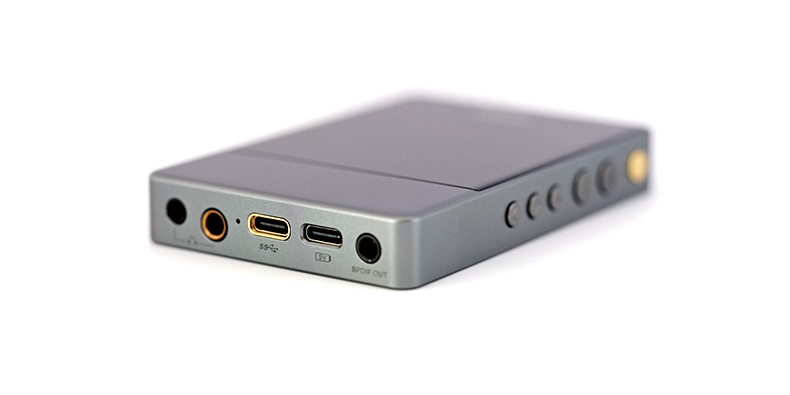 ﹛
Four Cirrus Logic flagship DAC chips
﹛
Start liking Cirrus Logic DAC due to the good sound quality of CS4398
It has the uncommon natural, enjoyable, and smooth sound of a contemporary DAC
The new generation CS43198 and 43131 have better designs
The sound is more precise and realistic thanks to the special NOS option.
Using 4 CS43131, eight channel DAC designed as two channels
Each four channel DAC is for providing more detailed and louder sound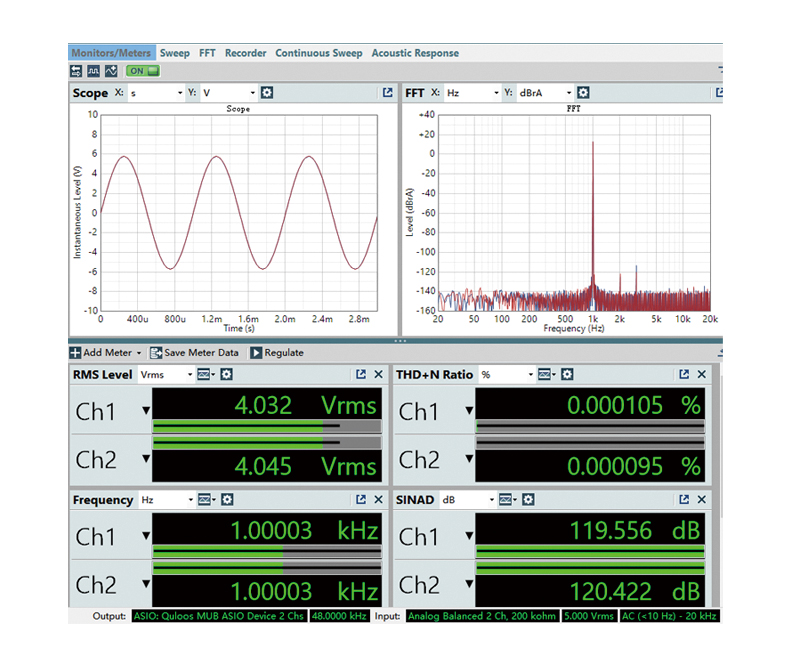 MUB1 overall distortion is better than the theoretical value of DAC chips
Flagship level dynamics
﹛
Compared to the USD $2000 flagship HiFi player, it is not inferior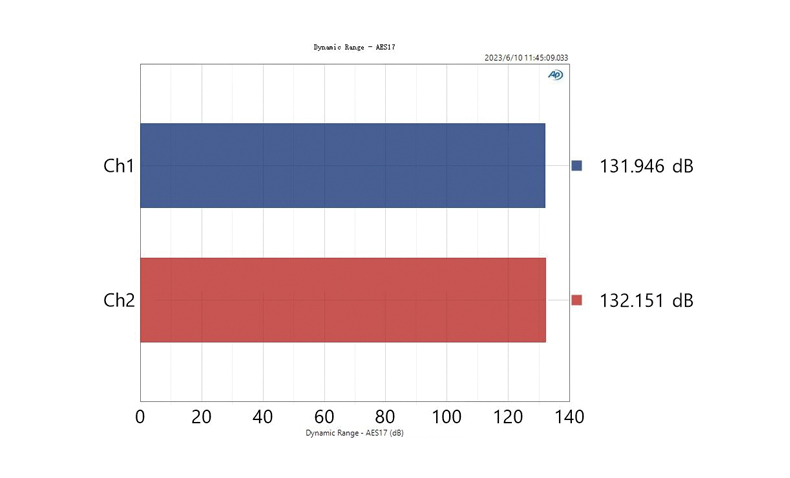 Measurement based on APX555 audio analyzer
﹛
Almost ※zero§ noise
﹛
MUB1, whether single ended or balanced, the medium and low gain noise <2uVrms
50% of 4uVrms noise at low gain only for QA361
The signal-to-noise ratio is as high as 132dB
High sensitivity headphones also struggle to hear background noise

﹛
Key Interface Description
﹛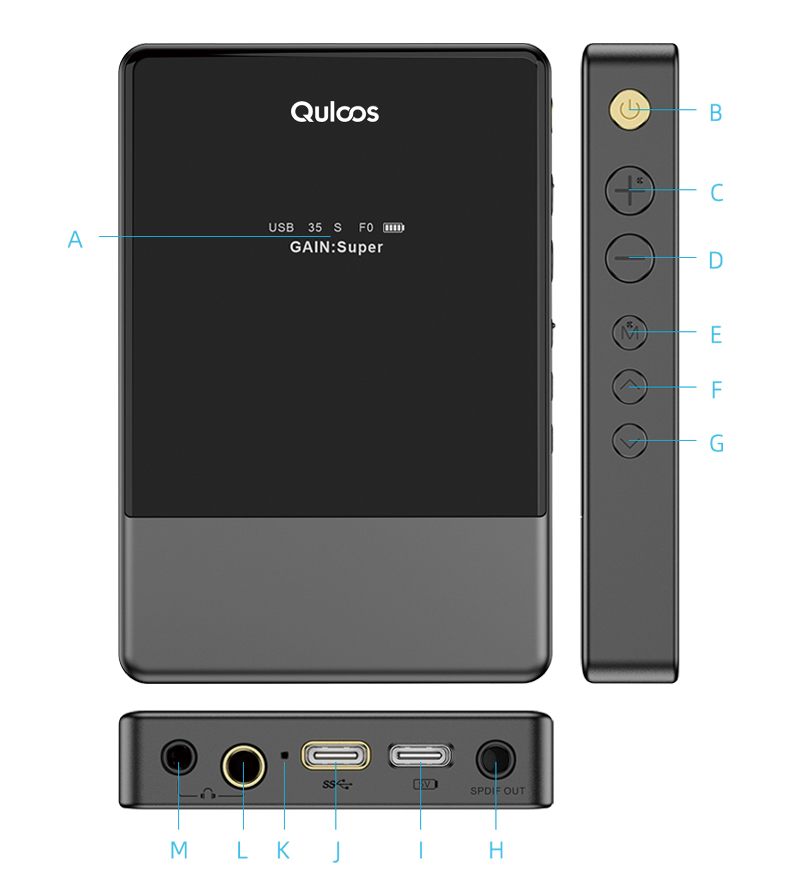 ﹛
| | |
| --- | --- |
| A | Display area |
| B | Power button: Long press to turn on/off, short press to turn off/wake up the display screen |
| C | Volume +: Short press to increase the volume by 1, long press to continuously increase the volume by 1 |
| D | Volume -: Short press to decrease the volume by 1, long press to continuously decrease the volume by 1 |
| E | setting key (M): Short press to enter the setting interface, long press to pause/play, short press to connect/hang up when calling, long press to reject |
| F | Previous track (∥): Switch to playing the previous track and adjust the parameters upwards when setting the interface |
| G | Next track (∣): Switch to playing the next track; Adjust parameters downwards when setting the interface |
| H | Digital audio output port: 3.5 optical and 3.5 coaxial (pin definition is shown in the figure below) |
| I | Type-C charging or external power input port |
| J | Type-C audio OTG input port |
| K | Microphone pickup hole |
| L | 4.4 balanced headphone port, also used as a balanced LO port |
| M | 3.5 single ended headphone port, doubles as LO/AUX output port |
﹛
Description of 3.5 coaxial line foot position
﹛

Signal / Signal + GND / Signal -
﹛
Product parameters
﹛
Item / model

Balance port

Single port

Body size

96*65*14.5mm (L * W * H)

Host weight
142g
Input interface
Type-C USB data, Type-C USB power supply&charging, wireless Bluetooth
Bluetooth format
Bluetooth 5.0, LDAC, APTX, APTX-HD, ACC, SBC
USB protocol
UAC2.0 protocol / UAC1.0 protocol, supporting Windows, Mac, Android, iOS systems
USB port DSD sampling rate
2.8224MHz (DSD64), 5.6448MHz (DSD128), 11.2896MHz (DSD256), Native or DoP
USB port PCM sampling rate
16Bit ~ 32Bit, 44.1kHz ~ 384kHz
Output interface
3.5 single ended & 4.4 balanced headphones (can be set to Line out/Aux out), 3.5 optical or coaxial SPDIF digital output
Optical/ coaxial output
16Bit ~ 24Bit, 44.1kHz ~ 192kHz PCM, DoP64
DAC chip
CS43131 * 4 pieces, QFN large package
OP
Selected 2 OP* pieces with excellent texture and musical appeal
Headphone amplifier chip
BUF634A * 4
Gain control
Low / Mid / High / Super-High
Volume control
This device has a volume level of 100, which can be independently adjusted from the phone volume
Frequency response
20Hz ~ 20kHz ㊣0.5db
THD+N
(AES17 (20kHz), A-weighted, unloaded, medium gain)
0.0001%
0.00015%
SINAD
(AES17 (20kHz), unweighted, unloaded, medium gain)
120db
116db
SNR
(A-weighted, medium gain)
132db
126db
Dynamic range
(A-weighted, medium gain)
132db
124db
Crosstalk
(unloaded, medium gain)
-140db
-137db
Crosstalk
(32次, medium gain)
-95db
-73db
Output power
(THD+N<0.01%, S-gain)
1100mW + 1100mW @32次
410mW + 410mW @32次
250mW + 250mW @300次
65mW + 65mW @300次
Noise floor
(A-weighted)
1.2uVrms @G = L
1.8uVrms @G = L
1.2uVrms @G = M
1.8uVrms @G = M
2.5uVrms @G = H
2.5uVrms @G = H
8.3uVrms @G = S
5.8uVrms @G = S
Reference: High sensitivity headphones are also difficult to hear to the noise floor. When QA361 has low gain, the noise floor is 4uV.
Battery life
8~10 hours
Charging time
2~3 hours
Charger
Type-C charger (user provided), DC 5V, ≡2A
External power input
Input from charging port Type-C, DC 5V, ≡2A
Microphone function
Support Bluetooth calls with built-in omnidirectional microphone
Note: The above audio parameter measurements are based on the APX555 audio analyzer, with the internal battery fully charged and F0 filtering mode, tested in the qianlongsheng Laboratory environment.
﹛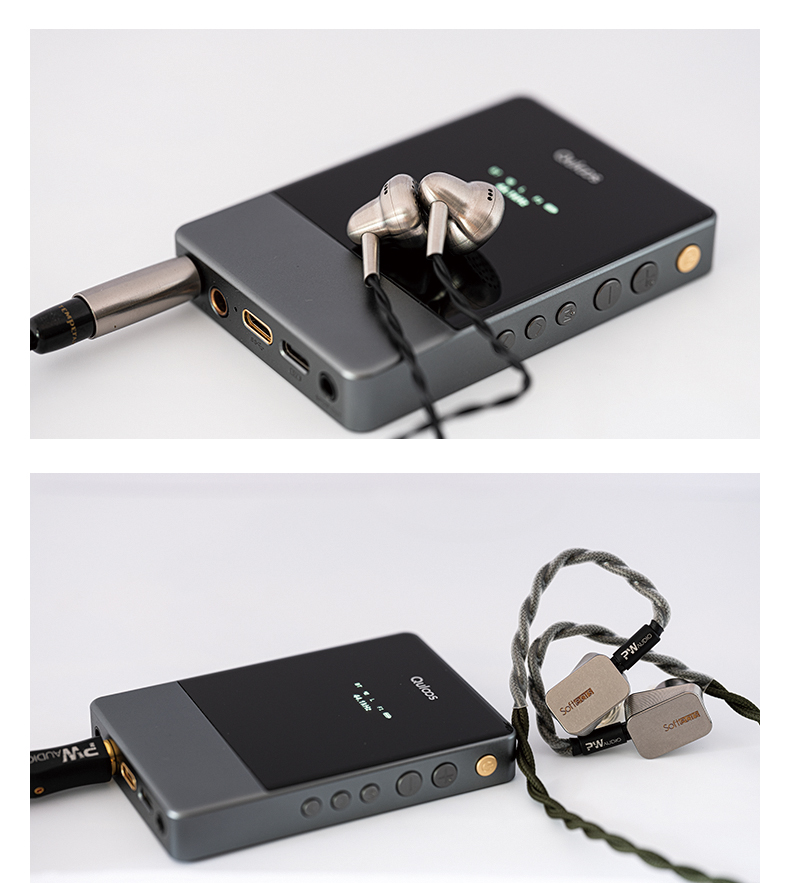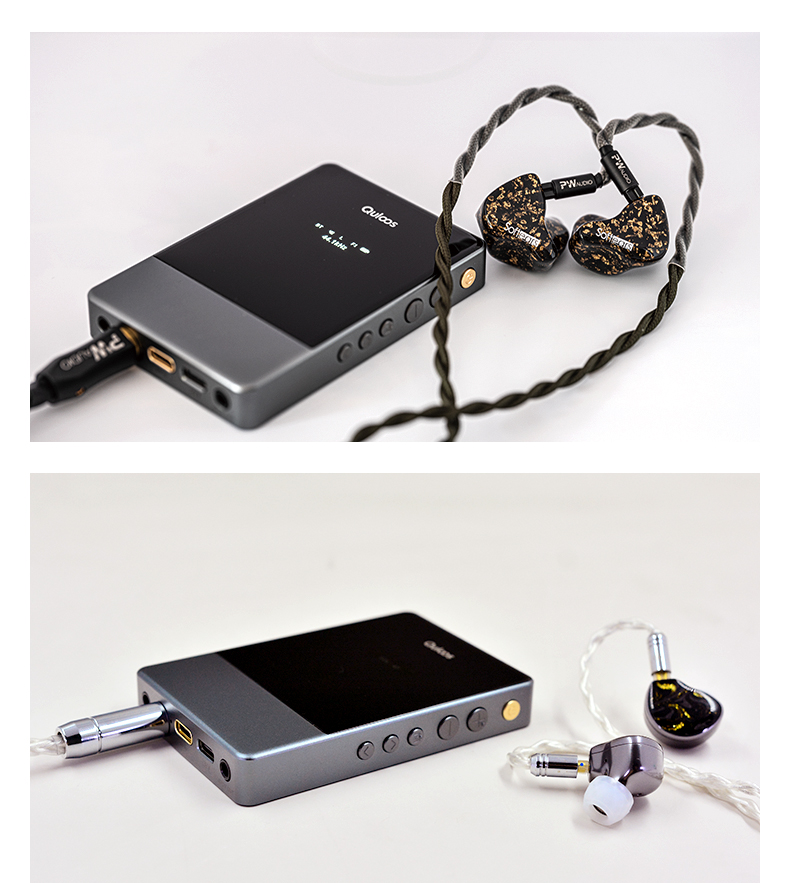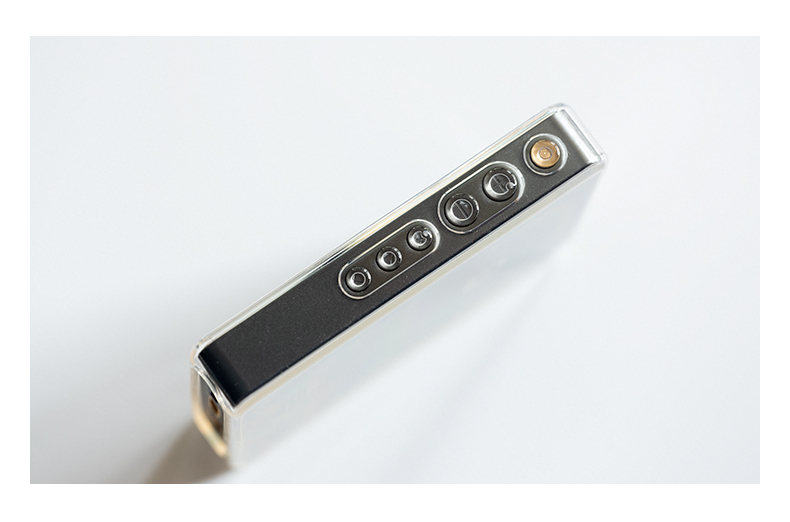 ---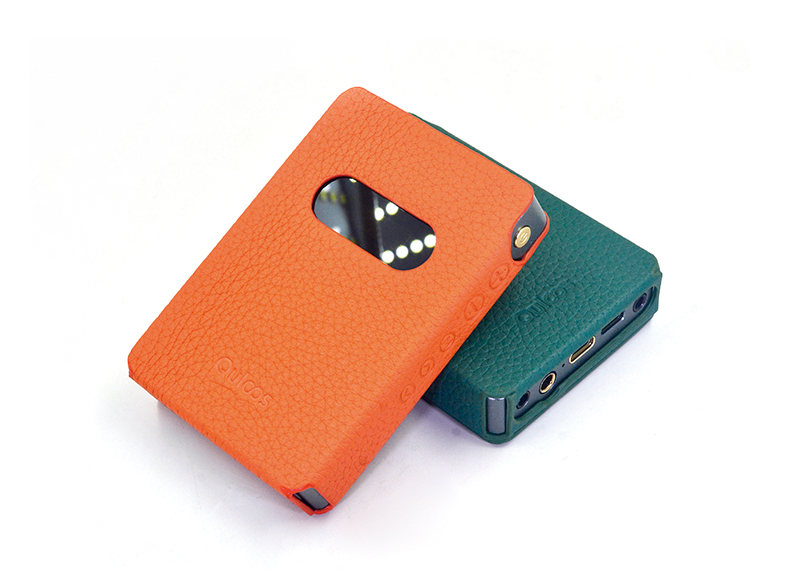 Note: The leather case in the picture is an optional item and needs to be purchased separately. Price:US $30.00
Note:
1. All components in the picture that are not included in the MUB1 product list, such as headphones, computers, speakers, and cars, are shown as shooting props and are not included in the product.
2. The internal drawings of the product are for reference only, and are subject to modification without prior notice.
3. The product pictures are for reference only, and everything is subject to the actual product.
﹛
Product List
MUB1 machine, USB A to C adapter, Manual, TPU
For free: One Type-C, one Lightning connection cable, and one USB charging cable each.
Price: MUB1 USB and Bluetooth DAC&Headphone Amp US $499.99
(Not included shipping)
---
﹛