QA390LE(QA390V2) Movable Desktop Player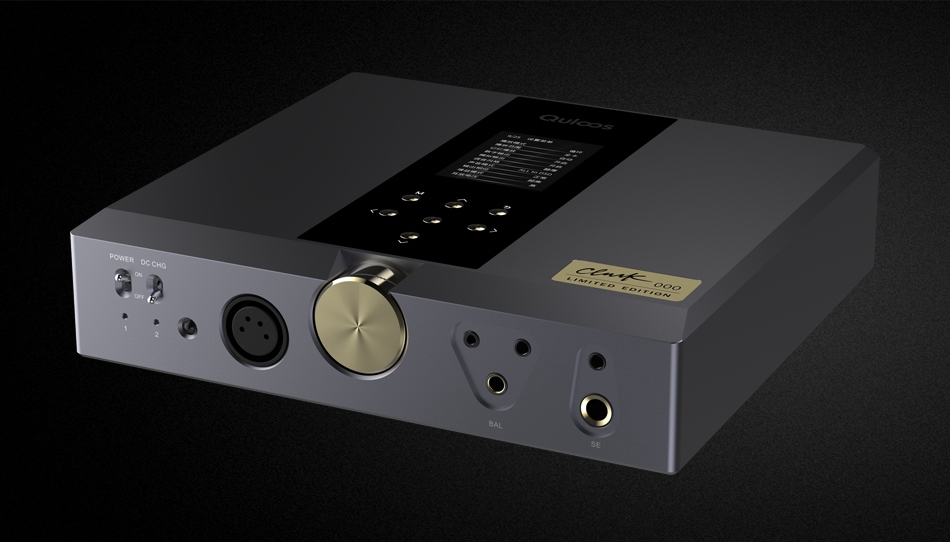 From the first limited edition product QA360LE released by QLS fiver years ago to the introduction of the second limited edition today, Clark has been improving the product 's sound quality during use this standard version. If the improved sound has achieved the level that he couldn*t wait to share, we might launch the modified edition in the market. Since Clark has been using some non-mass production techniques with low efficiency, we have to use more human resources and only provide limited products, in order to maintain high-quality sound.

Two years after the QA390 standard edition released to the market, the QA390LE (limited edition) emerged. Although it is coincidental and lucky that we can make such great sound improvements, we will definitely deliver more mature products with better sound effect through the long-term try and modify of Clark.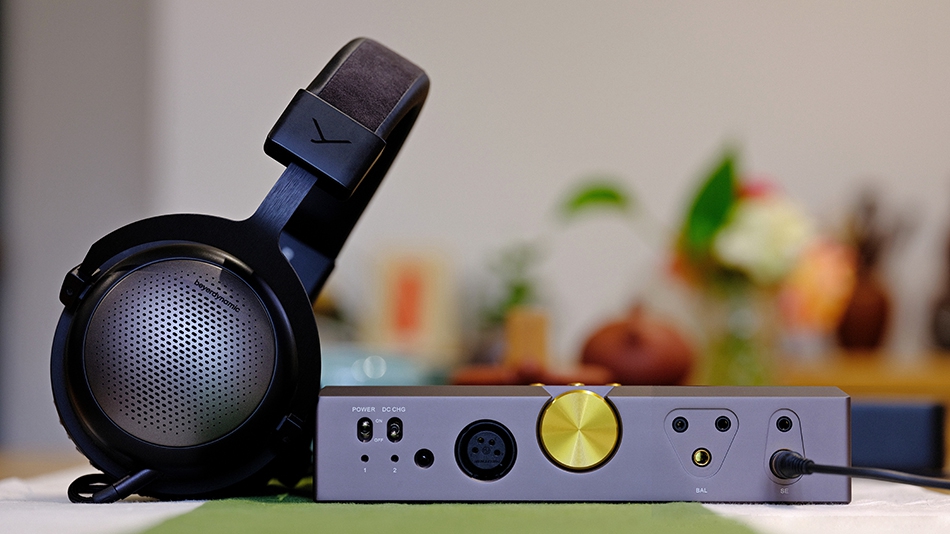 What does the limited edition upgrade?
Global Clock

Upgrade to AS338, the jitter has been reduced from 88fs to 38fs, thus greatly improving low-frequency quality in hearing, providing impressive and majestic low-frequency heavy sound.
Alternative DAC

The AK4497 that has halted production is replaced by ES9038PRO. Due to the honing more than a year, the alternative chip can bring excellent sound quality and audio experience.
Note: Although the DAC chip is changed, it contributes very little to the sound improvement. In fact, after the AK4497 is used up in the future, the QA390 standard version may also be directly change DAC chip to ES9038PRO without changing the price.
﹛

Upgraded Bluetooth

It is compatible with more encoding formats. Through optimized design, the AS338 global clock is used to recollect data. After upgrade, the sound input through Bluetooth is better than the internal SD card played by the standard edition.
Power Optimization

It compensates the frequency bandwidth of super-capacitor, reduces the power supply internal resistance, and increases the power isolation of digital circuit and analog circuit, to improve the dynamic feature, ductility and permeability of sound.
Analog Circuit

It optimizes analog circuit design and component selection again, further improves sound density and details, and provides more open sound scenes and better sound with sense of depth, stereo and space.
Readjust sound

It collects feedback concerning the standard edition, and conducts a second toning to make the sound more complete. It focuses on the musicality, freshness, true nature and fullness of music, and ensures that music can be listened to for a long time without being annoying.
Clark*s comment: The sound of the limited edition is not the simple upgrade of that of the standard edition QA390, It*s more like a brand new product with completely different sound levels. The limited edition provides fresh sound with first-class musicality. Its full and heavy mid-low frequency sound is rather impressive. The exquisite sound effects make people feel like being in a concert scene.. Most importantly, it can present the sound with great momentum and dynamics that seemingly do not match its appearance. It*s a device that can enable people totally lost in music.
﹛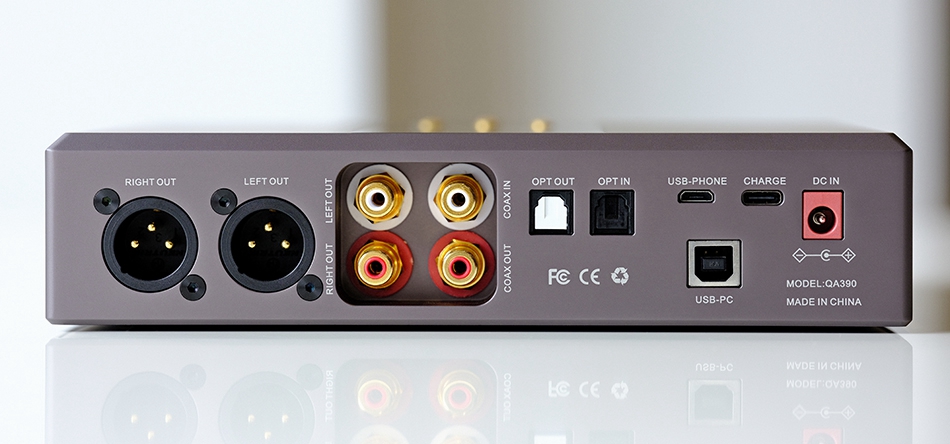 ﹛
Limited to 600 units worldwide, numbered 001-600, numbered S01-S50 as the reserved audition prototype, and each device has a unique number and Clark*s signature (it is laser printed on a metal nameplate).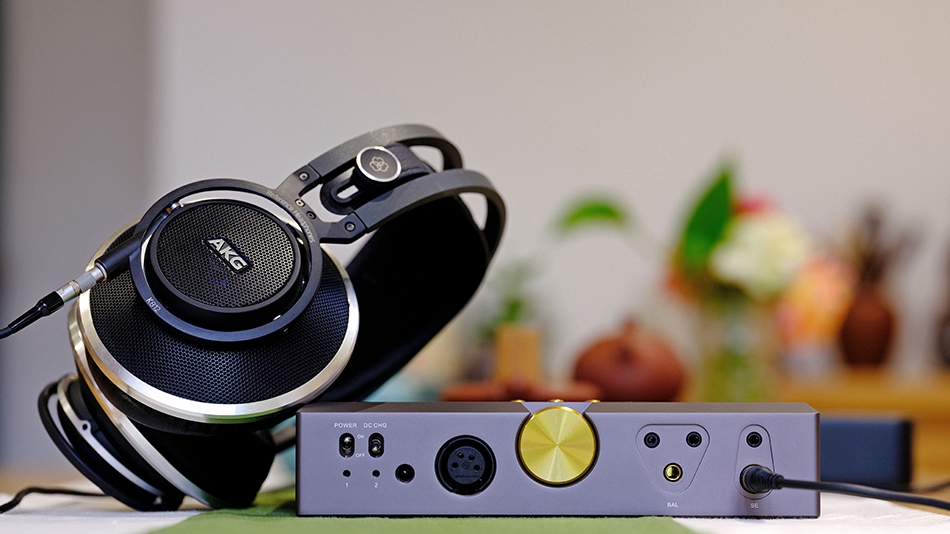 Parameter Differences between the Limited and Standard Edition
1. Audio test parameters include distortion, signal-to-noise ratio, dynamic range, separation, which are basically the same with the standard edition(the headphone amplifier output power of the limited edition will be greaterㄘ.

2. Due to the high power consumption of ES9038PRO, the battery life of the limited edition is reduced by 1.5 hours, and the entire device can operate about 8.5 hours.

3. Due to the internal functions of ES9038PRO, the ※Output Phase§ in the menu of the limited edition does not work.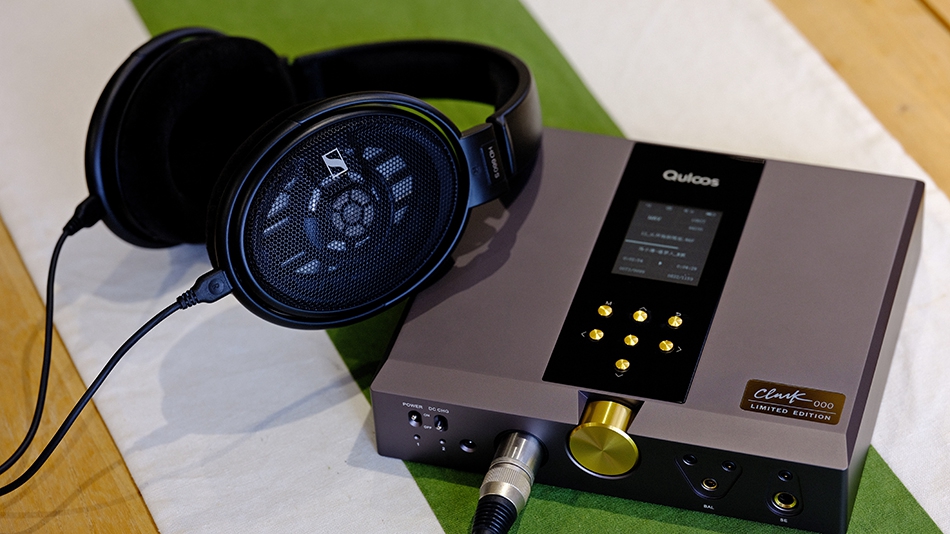 ﹛
Power circuit design that is lower than battery noise
For the power supply of digital circuits, the battery is not clean enough. In order to solve this problem, we use a lot of LT3045 chips with much lower noise than the battery in QA390, completely eliminating interference from power supply.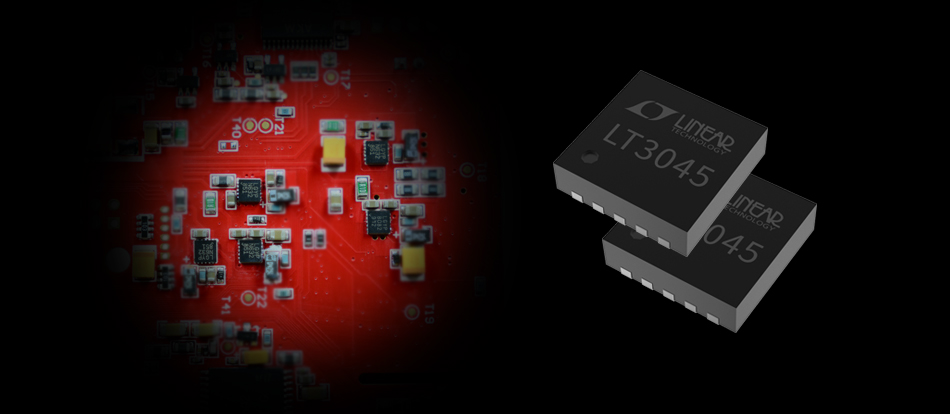 The noise of this chip is only 0.8米VRMS, which is much lower than the noise when the battery is working (the noise is about 2.7uV when the 3.7V lithium battery has a 500mA load). At the same time, the chip has a low frequency of nearly 100dB and a high of 76dB at 1MHz. The power supply ripple rejection capability eliminates interference from power supplies.
﹛
Can be used as a relative reference standard for ideal sound
Unconstrained by the volume, the battery generates a set of desktop-level isolated regenerative power supply, which solves the problem that the traditional AC power supply is affected by the power environment, making the sound more stable and stable, so that all users can hear the sound we want to express.

The QA390's battery-powered sound is largely unaffected by any external factors and is ideal as a relative reference for good sound.
Four 3300mAH Panasonic (formerly Sanyo) 18650 batteries provide a total battery capacity of 13200mAh
﹛

The four-way fast charging chip independently charges each battery. The ideal diode + ultra-low internal resistance MOSFET is used for discharge management to ensure sound quality.

﹛
﹛

You can use the existing mobile phone charger (including fast charge) or charging treasure to charge the machine, easy to use

Perfect battery overcharge, over discharge, over current, short circuit and over temperature protection circuit to ensure safe use

﹛
﹛
﹛
Two super capacitors, supplemented by multiple isolated ultra-low noise power circuits
Dual 1000000uF low internal resistance super capacitor support for digital and analog partial isolation power supply, similar to desktop dual transformer design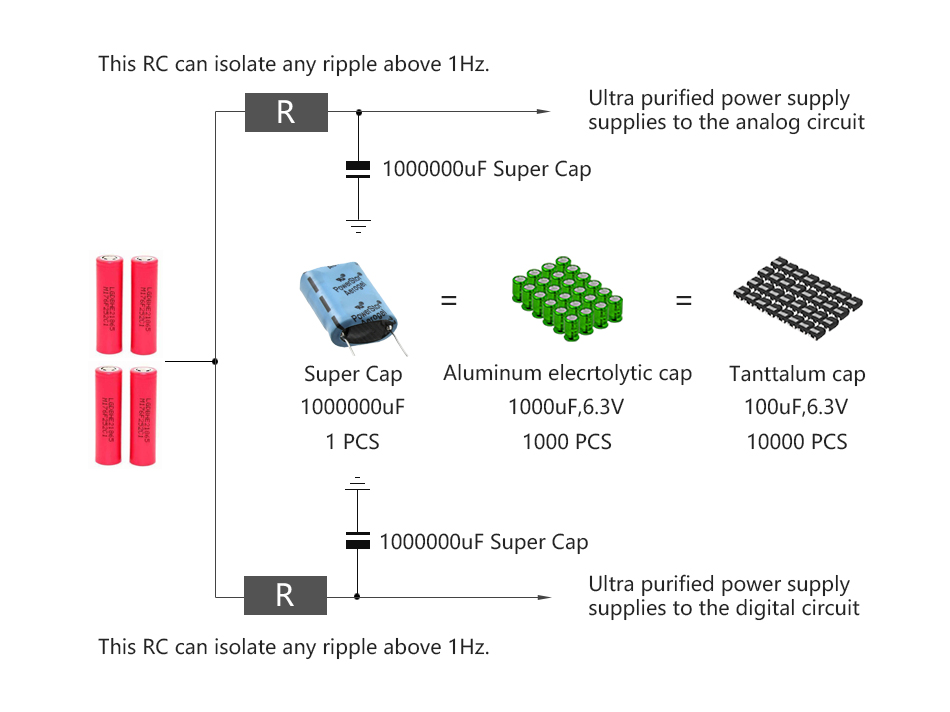 ﹛
Completely different from the battery circuit of the portable
Most of the batteries used in portable players are limited to 2 ~ 3A, which makes the sound scale, dynamic and momentum less natural than desktop players. The battery used in the QA390 can achieve a single discharge current of 10A, and we use multiple parallels to further reduce the internal resistance while the current capability is several times. This current explosive force exceeds many machines that use 220V power supply.

In addition, the analog and digital inlets of the power supply circuit each have a 1000000uF super capacitor, which provides further protection for the instantaneous current. The built-in very good power supply system is the basis of its good sound.
﹛
ALL To DSD mode, Listen more than CD
ALL To DSD mode can upgrade all formats to 1Bit, 5.6448MHz, DSD128 high resolution, even if the original signal is PCM.
The following square wave output analysis is the measured figure.
| | |
| --- | --- |
| PCM output square wave analysis figure | PCM To DSD output square wave analysis figure |
By the comparison of the above measured wave forms, we can find that ALL To DSD is more purified and has less harmonic distortion than the original PCM direct output signal.
﹛
11 selected op amps in the analog section + 8 dual-current transistors
provide high-density, Delicate, Open, Imposing Sound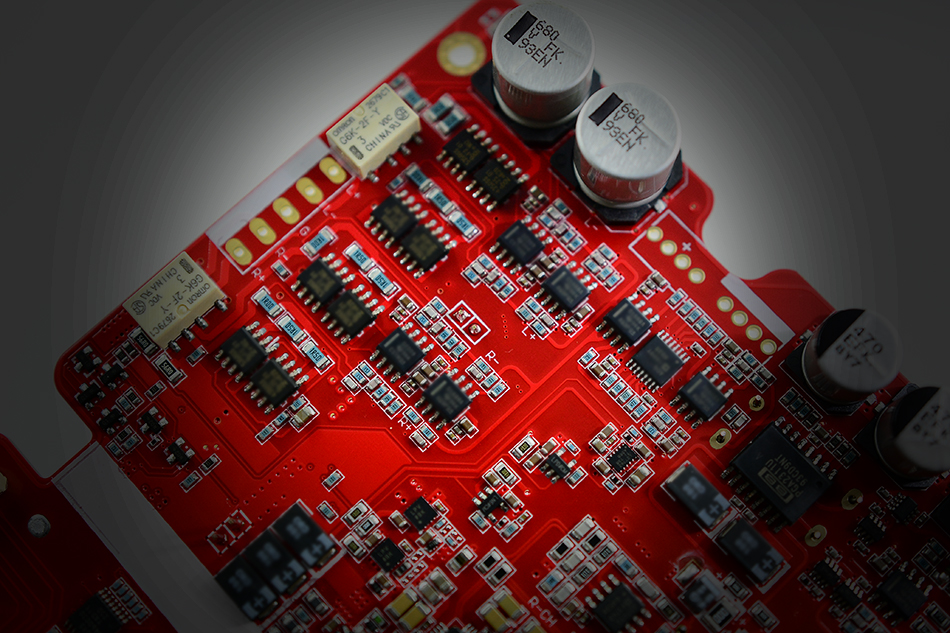 Programmable analog potentiometer volume control
solves left and right imbalance and digital loss
Lossless analog volume adjustment ensures good sound quality at low volume: the adjustment range is wide, the adjustment process is very thin, and the left and right channels are almost completely balanced, thus achieving a wide range of precise control of the volume.

The pursuit of good sound is also reflected in every detail, QA390 uses the PGA2311UA with higher price and lower distortion rate instead of PGA2311U.
---

MCU or DAC chip directly controls the volume by the digital

﹛

Balance of the left and right

﹛

﹛

Digital volume will compress and reduce the number of bit, small volume loses the signal conversion accuracy severely.

﹛

0 cost

---

Common precise potentiometer

﹛

Balance of the left and right

﹛

Unbalanced left and right will cause biased sound, the imaging is not clear, and the unbalance reaches to +/-3%

﹛

The cost is increased less than $1

---

PGA2311UA programmable analog potentiometer

﹛

Balance of the left and right

The analog potentiometer controlled by programme achieves the left and right balance of +/-0.05dB

﹛

The cost is increased more than $10
---
﹛
Features
1. A truly mobile all-in-one machine designed with a large-capacity battery and a current and voltage in the machine according to the standards of high-end desktops.
2. Double 1000000uF low internal resistance super capacitor blessing for digital and analog part of the isolated power supply, similar to the desktop dual transformer design.
3. The balanced amp can output more than 20V, which is convenient for driving high-impedance headphones.
4. The final stage power tube current output capability is 2700mA, which promotes the low-impedance low-sensitivity headphones.
5. The DAC chip uses ES9038PRO ℅ 1 and supports ALL To DSD.
6. Two AS338 femtosecond crystal designs, high-speed precision-controlled CPLD clock processing, and global unified clock.
7. Built-in single-chip single-threaded SD card pure music player.
8. 5.0 HD Bluetooth input,up to 24bit 96Khz for easy connection to mobile phones.
9. Two-way USB interface, all the way to the phone or tablet (no camera kit required), all the way to the Italian Combo384 to access the computer.
10. Four 3300mAh Panasonic (formerly Sanyo) 18650 batteries provide a total battery capacity of 13200mAh.
11. More than 30 ultra-low noise power chips provide a clean enough power for each circuit device.
12. Headphone port is complete, single-ended: 3.5, 6.35; balanced: 2.5, 3.5, 4.4, XLR.
Product Positioning
1. Don't care about volume and weight, the pursuit of sound is uncompromising, and you want to experience the sound quality of a large machine on a mobile machine.
2. Frequent business trips, participation in various parties, events, offices, homes, study, living room, bedside and other enthusiasts with mobile needs.
3. A user who wants to go out with a big headphone.
4. Use on the desktop, want to push the big headphones more easily and get a good voice.
5. High-end desktop users who don't want to invest too much money to toss around the wire, electricity, etc., and want to get good sound quality.
6. Very good sound quality desktop unit, can replace your front-end source, can be directly connected to the active speakers or connected to the amplifier to drive passive speakers.
7. The digital and analog outputs are first-class, can be used as a digital turntable or decoded to meet the high sound quality requirements of multiple scenes.
8. The following scenario:
(a) If you have invested a lot of money in your desktop system power supply and wire matching, but the sound is still not satisfactory, I suggest you try the battery-powered QA390, its sound can at least give you a reference.
(b) If your desktop system is sometimes nice, sometimes not good, one sound during the day, another sound in the middle of the night, or a good period of time and not good for a while, it proves that the electrical environment has a great influence on the sound of your system, completely immune to electricity. The QA390 for environmental impact must be tried.
Application scenario
QA390LE is widely used and is not limited to the above applications.
More applications can be consulted by technicians.
﹛
Specifications
• Internal playback storage media: use an external SD card or TF card plus card sleeve in FAT32 format, currently supports a maximum capacity of 512GB(Sandisk TF or SD card is recommended)
• Internal playback support: 16 - 32Bit, 44.1KHz ~ 352.8KHz, DSD64 ~ DSD128.
• USB interface - USB B port: use the authorized Combo 384, support 32Bit / 384KHz PCM and DSD256
• USB interface--Micro port: use SA9227 interface, Apple phone and tablet do not need camera kit, support 32Bit / 384KHz PCM and DSD128
• Bluetooth: Supports Bluetooth 5.0, supports HD Bluetooth up to 24Bit / 96KHz
• Coaxial input: 75次 matched impedance, support 24Bit / 192KHz and DSD64(DoP)
• Optical Input: Supports 24Bit / 192KHz and DSD64ㄗDoP)
• Coaxial output: 0.5Vp - p75次, support 24Bit / 192KHz and DSD64(DoP)
• Optical output: support 24Bit / 192KHz and DSD64(DoP)
• Analog output:
Frequency response: 20 - 20KHz
S / N: 122dB
Dynamic range: 121dB
Stereo Crosstalkㄩ120dB
THD+Nㄩ0.0005%
• Output level:
RCA (L&R) 2.5V (closed pre-amp)
XLR (L&R) 5.0V (closed pre-amp)
SE (Unbalanced)maximum 10.5Vrms(High amp voltage, Ultra high gain, 600次 load)
BAL(Balance)Maximum 21Vrmsㄗhigh amp voltage, ultra high gain, 600次 load)
• Headphone matching impedance: 8次 - 600次
• DAC: ES9038PRO x 1
• Volume control (including preamp volume control): PGA2311UA
• Reference clock jitter: 0.038 picoseconds (38 femtoseconds)
• Charging port: Available Type-C port, DC port available, QC2.0 quick charge.
• External power supply: DC 5.5*2.1 port, can also be charged (panel switch selection)
• Life time: 8 ~ 9 hours (depending on settings, music format, load condition)
• Charging time: Type-C common charge: 8 ~ 9 hours, Type-C fast charge / DC port: 4 ~ 5 hours
• Host & Remote Control Material: All-aluminum CNC integrated milling
• Product weight: 3.1kg in full package, net weight 1.82kg
• Machine size: 20cm x 18cm x 4.45cm, Packing size: 33cm x 27cm x 9cm
Single-ended headphone port rated output power
| | | |
| --- | --- | --- |
| 32次 | 300次 | 600次 |
| 1900mW / ch | 360mW / ch | 180mW / ch |
| High amp voltage and high gain | High amp voltage and supper high gain | High amp voltage and supper high gain |
Balance headphone port rated output power
| | | |
| --- | --- | --- |
| 32次 | 300次 | 600次 |
| 2800mW / ch | 1200mW / ch | 720mW / ch |
| Medium amp voltage and supper high gain | High amp voltage and supper high gain | High amp voltage and supper high gain |
﹛
Audio Formats
Local play (SD card)
Audio
Bit depth, Sample Rate
Container, Encoding, Compression
WAV
64Bit / 192KHz, 24Bit / 352.8KHz
Fixed-point, Floating-point
AIFF
24Bit / 352.8KHz
﹛
FLAC
24Bit / 352.8KHz
Level 0~8
ALAC
24Bit / 48KHz
M4A Container
WavPack
24Bit / 48KHz
Fast / Normal / High / High Plus
APE
C1000: 24Bit / 192KHz
C2000: 24Bit / 192KHz
C3000: 24Bit / 192KHz
C4000: 24Bit / 96KHz
Fast / Normal / High / Extra High
TTA
24Bit / 48KHz
﹛
DIFF
DSD64 - DSD128
Not support DST encoding
DSF
DSD64 - DSD128
SACD-ISO
DSD64
MP3
16Bit / 48KHz, 96-320kbps
CBR / VBR / ABR encoding
AAC
16Bit / 44.1KHz
M4A Container, AAC LC / SBR encoding
DTS
16Bit / 44.1KHz
WAV Container, DTS-5.1/DTS-ES
CUE
ANSI / Unicode / Unicode Big-endian / UTF-8 encoding
USB-PC
PCM 32Bit / 384KHz, DSD256
USB-Phone
PCM 32Bit / 384KHz, DSD128
Blue-tooth
Supports Bluetooth 5.0, Supports HD Bluetooth up to 24Bit / 96KHz
Coaxial / optical input
PCM 24Bit / 192KHz, DSD64 (DoP)
Coaxial / optical output
PCM 24Bit / 192KHz, DSD64 (DoP)
﹛
Front panel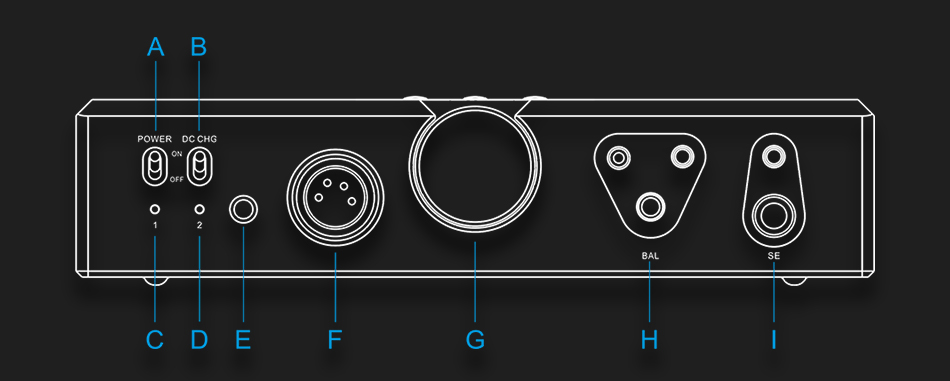 | | |
| --- | --- |
| NO. | Function instruction |
| A | Power switch |
| B | DC IN charging selector switch |
| C | Off-screen indicator (this light is on when the screen is off) |
| D | Charging status indicate lamp |
| E | Infrared remote receive window |
| F | XLR balance output port |
| G | Volume knob (can control the headphone output and PRE-AMP function volume) |
| H | Balance headphone output port (suitable to 2.5/3.5/4.4 insert needle) |
| I | Single end headphone output port (suitable to 3.5/6.35 insert needle) |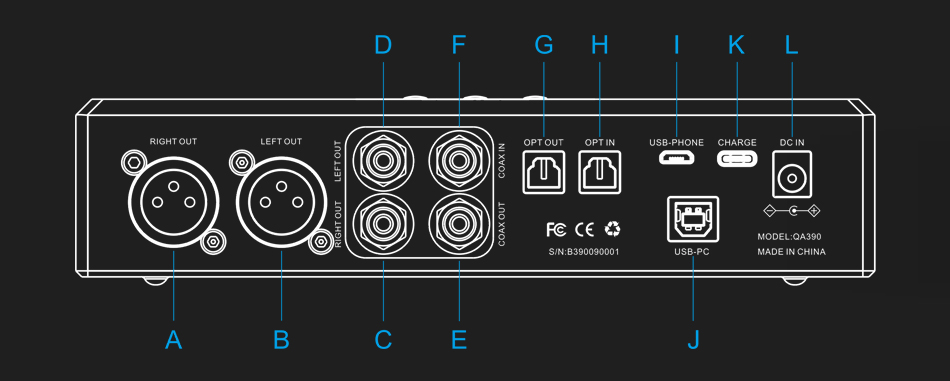 | | |
| --- | --- |
| NO. | Function instruction |
| A | XLR balanced output right channel |
| B | XLR balanced output left channel |
| C | RCA output right channel |
| D | RCA output left channel |
| E | RCA coaxial digital output |
| F | RCA coaxial digital input |
| G | Optical digital output |
| H | Optical digital input |
| I | USB input - connect the phone (no camera kit required) |
| J | USB input - connect to the computer |
| K | Type-C charging input (support fast charging) |
| L | Power input (Power supply & Fast charge) |
﹛
Dimensions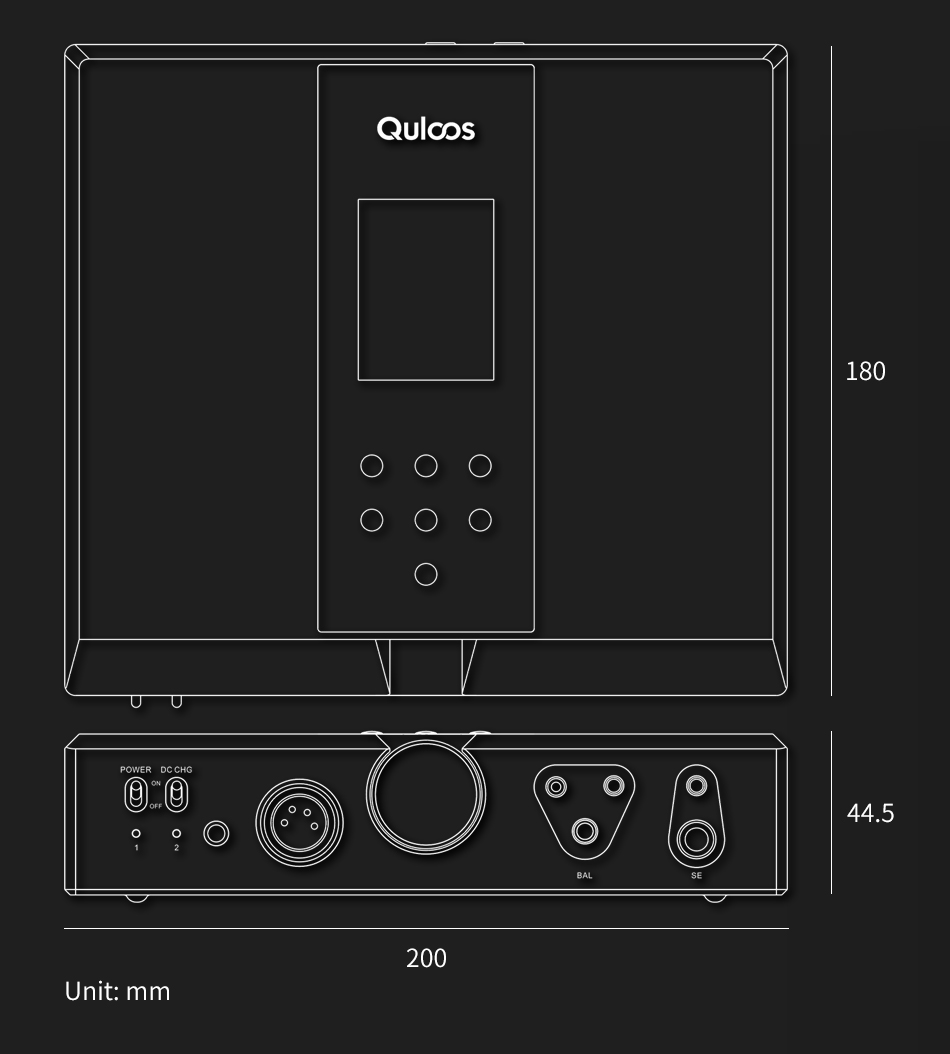 ﹛
Product List
1. QA390V2 Limited Edition Player x 1
2. 64GB TF card (with card holder) or SD card x 1
3. USB3.0 card reader x 1
4. USB A port to B port USB cable x 1
5. TYPE-C charging cable x 1
6. External power supply (can be used for charging) x 1
7. Infrared remote control x 1

Note: The USB cable connected to the mobile phone is not standard. If you need a friend, please contact customer service to purchase.
---
Price: USD $2500.00 (Not included shipping)
Tip:
We will send good by Express , about need 7-15 working days for the rest of the world, and we will send Tracking Numbe for you, and we will declare the sending for gift with a low value(For example: USD $100.00), to reduction reciever side to pay tax or try to avoid reciever side to pay tax.
---
﹛