QP02 Low-Noise DC Linear Power Supply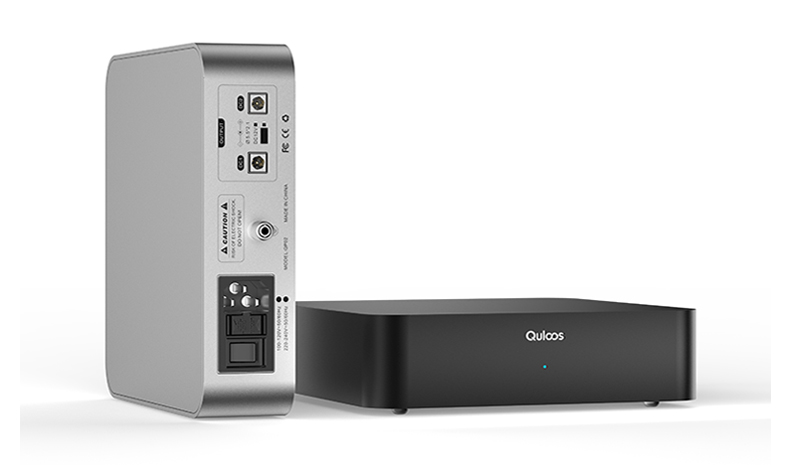 The Birth of QP02
¡ñ In order to fully unleash the sound potential of HiFi equipment with DC input, we planned to develop a DC linear power supply that would sell for $200. Although the budget was relatively low, our ambitions were great because QLS has always been committed to creating products that are irreplaceable in the market and truly bring value to users. For the QP02 product, it cannot be replaced by mainstream linear power supplies already on the market; it needs to provide more value in terms of sound.

¡ñ However, when we started the research and development, we found that we had overestimated ourselves. The cost of the power supply was too high. To make it better, every component was expensive, and the cost gradually increased. We found that the cost of components alone far exceeded $200. We began to question whether we should continue with the project. If we were to pursue excellence, it meant we couldn't cut costs. In the end, we were convinced by the sound performance of QP02. We designed it at this cost without considering return on investment.

¡ñ Because when we grow old and look back on our lives, we usually regret not having done anything, rather than regretting what we have done. Therefore, the QP02, priced at $600, was born.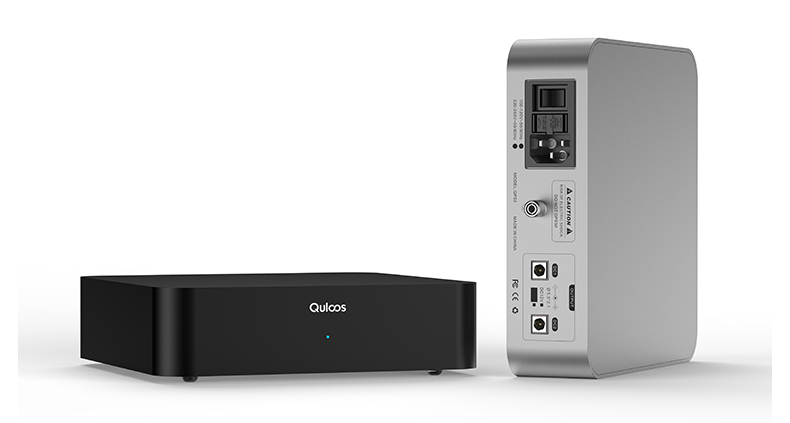 What are the differences between QP02 and other linear power supplies?
Electricity is the mother of sound, and the power supply is the key to determining the equipment's sound quality. So what sets QP02 apart from conventional linear power supplies?

The biggest differences are twofold: 1. Whereas most HiFi equipment only has a power consumption of 10-20W, QP02 is designed at 80W, leaving plenty of room for extra power. 2. QP02 uses only high-end components from beginning to end, ensuring that the upper limit of sound quality is high enough.
Leave sufficient headroom for high volume
¡ñ We have found that the power reserve of the power supply must be sufficiently large in order for the upper limit of the volume to be high enough. When the power reserve is large enough, the most obvious change is that the sound field will be larger, the sound details will be more abundant, and the overall sound will be fuller, more stable, and atmospheric.

¡ñ Under the premise of power consumption of less than 20W for general HiFi equipment, we have used an 80W toroidal transformer, 6A Schottky rectifier diodes, voltage regulators with a 5A output current for each path, and a DC output power cord that can withstand a 8A current for the QP02... we have left sufficient headroom for all of them.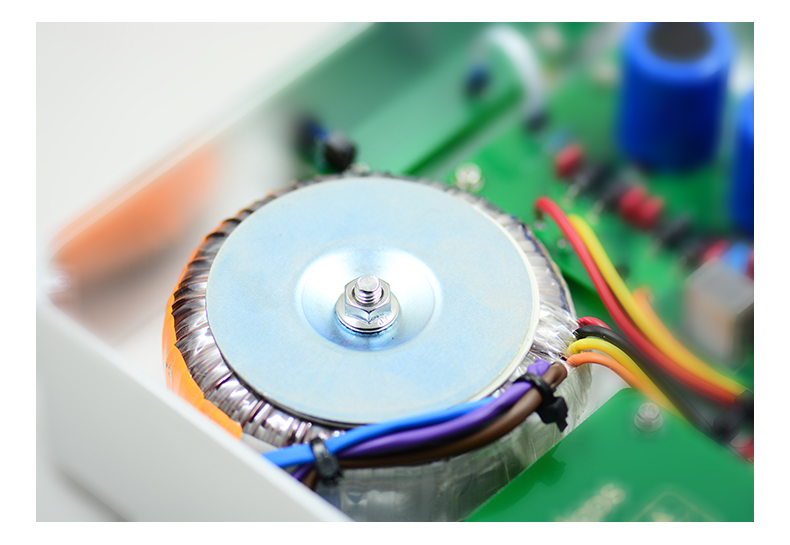 Full use of high-end components
¡ñ Many friends also enjoy using HiFi cables and fuses. A single HiFi cable can have such a significant impact on sound quality, and this is even more important for components used in power supply, as electricity is the mother of sound. Experience has shown that almost every component in the power path has a significant impact on sound quality.

¡ñ Therefore, the materials used in the power supply must not have any weaknesses, and the QP02 is a linear power supply composed entirely of high-end components, from the Swiss Schurter power socket and fuse, to the Nuvoten Talema toroidal transformer from Ireland, to the Vishay high-current Schottky rectifier diode, Philips large electrolytic capacitor, Linear LT1084 high-current low-noise power supply regulator chip, Welwyn resistor, Siemens non-inductive film capacitor, Vishay MKP1837 capacitor, Wima MKP10 capacitor and DC-1X DC power cable...all are high-end components. It is only when every piece of wood in a barrel is long enough that more water can be stored, and using high-end components throughout the entire process is the foundation for improving the sound ceiling.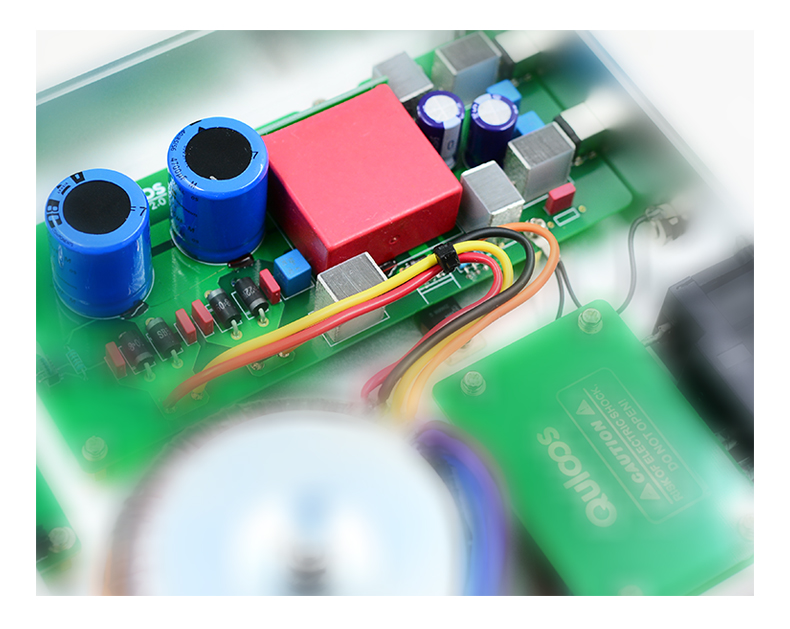 Voltage Regulator Circuit
¡ñ The power chip of Linear Technology (LT) is known as having no other drawbacks except being expensive. It is a regular guest in some military and industrial automation applications that require very high standards. Besides having low noise and high performance, its delicate, stable, and pure sound performance is also outstanding, which makes it a frequent guest in many Hi-End products from brands such as Weiss, DCS, Goldmund, and darTZeel.

¡ñ Each output channel of the QP02 uses an LT1084 regulator from Linear Technology. This regulator can continuously output a current of 5A and has a line regulation of 0.015% and a load regulation of 0.01%. This LT1084, which is several tens of times more expensive than regular voltage regulators, is superior in performance reliability and sound performance compared to many other brand voltage regulators and most voltage regulator circuits designed with discrete components. When it comes to power supply, there are only a few competitors to LT.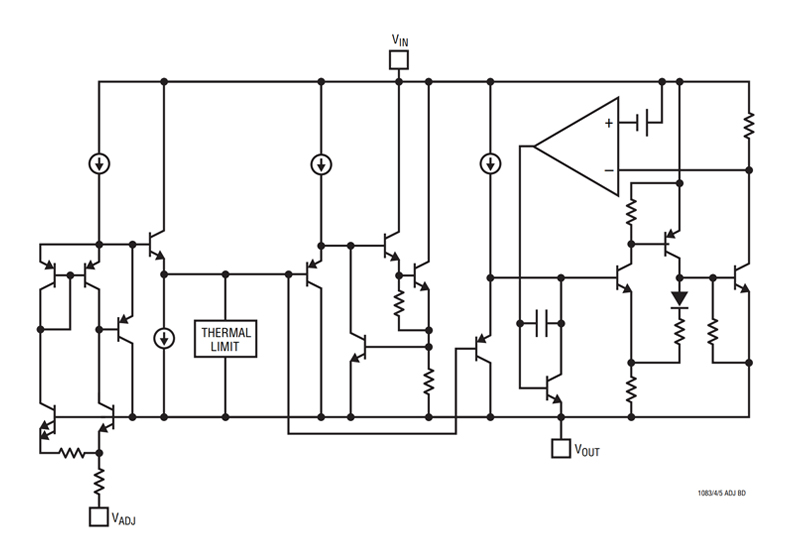 ---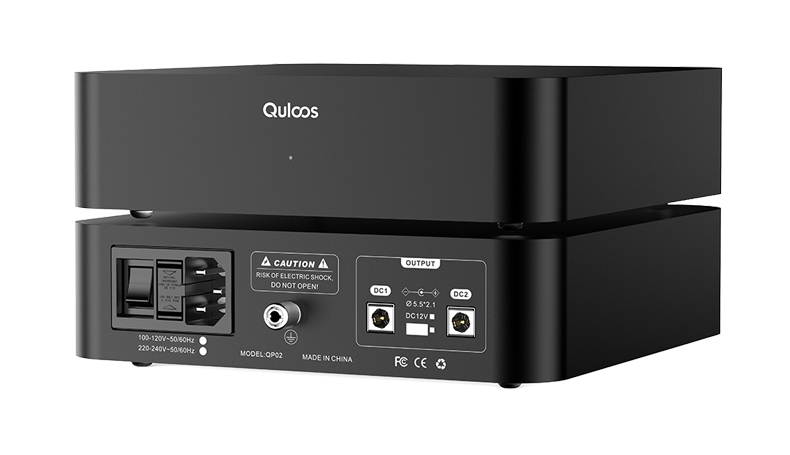 Clark's subjective impression
Clark's subjective impression of the QP02 can be summarized as transparent, balanced, full-bodied, and atmospheric. It has extremely high sound density and a very transparent analog sound performance. Each note becomes clear and stable, with a tangible sense of the sound entity that feels like you can reach out and touch it, and a clear 3D stereo imaging. If I had to use one word to describe its sound characteristics, I would choose "stability." The sound feels dense and stable, while also possessing a uniquely human and lively quality.
Introduction of Panel


| | | | |
| --- | --- | --- | --- |
| A | Power Switch | D | Ground Terminal |
| B | Input Fuse | E | Output 1 |
| C | AC Power Input | F | Output 2 |
Product Specifications
¡ñ Input: AC 100~120 / 220~240 V (The input voltage is defaulted to your country's power grid voltage. If you need different input voltage, please note it in the order) ¡ñ Power: 80VA max. ¡ñ Output voltage: DC1 = DC2 = 12V (The default output voltage is 12V version. Please contact us if you need other output voltage versions). ¡ñ Output current: DC1/DC2 4A max, DC1+DC2 total output 5A max. (If it is not 12V output, the maximum output current will be different. Please contact us for details.) ¡ñ Output socket: DC 5.5 * 2.1mm * 2, center positive. ¡ñ Product size: (L)197 * (W)197 * (H)55mm ¡ñ Product weight: 2.2KG ¡ñ Package size: (L)365 * (W)275 * (H)100mm ¡ñ Package weight: 3KG
---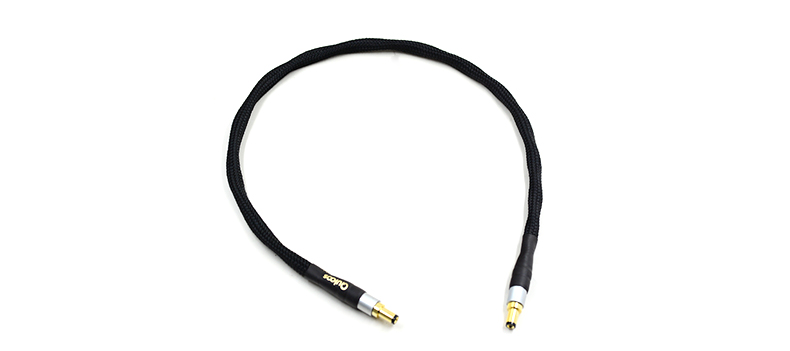 DC-1X high-end DC power cord
Packing List:
¡ñ 1 x QP02 host ¡ñ 1 x AC input power cord ¡ñ 1 x 0.5 meter DC-1X high-end DC power cord with output DC5.5 * 2.1 to DC 5.5 * 2.1 (Different interface or length can be customized upon request) ¡ñ 1 x 1.5 meter common DC power cord with output DC5.5 * 2.1 to DC 5.5 * 2.1 ¡ñ 1 x Quick Start Guide
¡¡
FQA
1.Which devices can QP02 be used with? Can QU02 and QA390/QA390LE be powered by it?
¡ñ QP02 can be used to power most HiFi devices that have a DC power input. When QU02 is powered by QP02, there is a significant improvement in sound quality. QA390/QA390LE can also be powered by QP02, but due to the high quality of the internal battery power supply of the QA390 series, there is not a huge difference in sound quality when powered by QP02.

¡ñ However, if we only consider the difference in sound quality, QP02 still has a more noticeable impact on the QA390 series compared to PS1. The main reason is that PS1 does not change the sound style of the QA390 series, while QP02 has a different sound style, which makes the difference more noticeable.

¡ñ When QP02 is used with QA390LE, the main improvement is that the sound becomes more majestic, the sound field becomes wider, the vertical stereo feeling becomes better, the sound becomes more transparent, denser, and more stable. Overall, the sound leans more towards that of a good desktop rather than a portable device.
2. QP02 has two output ports, Can I use it to power two devices at the same time?
¡ñ Yes, it can supply power to two devices simultaneously, but it should be noted that if the devices have a particularly large interference with the power supply, it is still not recommended to share the same linear power supply with devices that are particularly sensitive to power supply interference.
3. The output current of QP02 reaches 4A, But my device requires 12V 1A. Can I use QP02?
¡ñ Yes, you can use QP02. The output current of the power supply refers to its maximum output capacity, and the actual output current is determined by the load according to its needs. The load will draw as much current as it requires, which is not fixed. Therefore, as long as the linear power supply voltage meets the load requirements and the maximum output current capacity is greater than the current required by the load, it can be used.
4. The packaging of QP02 only comes with a single high-end DC-1X power cable. Do I need to purchase another one?
¡ñ Apart from the high-end DC-1X dc power cable, we also provide a 1.5-meter ordinary DC power cable. As the sound quality of the DC-1X dc power cable is very detailed, the sound will be very transparent and clear. Therefore, in most audio systems, there is no need to use two high-end DC power cables. Using one high-end DC power cable and one ordinary DC power cable can help to balance out the overly clear and transparent sound, allowing us to listen to music for longer periods without feeling fatigued. Therefore, I do not recommend purchasing another DC-1X dc power cable.
5. Can the output voltage and interface of the DC power cable be customized for QP02?
¡ñ Yes, QP02 can be customized for output voltage and interface of the DC power cable. For example, we can customize the output voltage to 9V, 15V, 18V, 24V, etc. Specific details need to be consulted with us. However, because changing the output voltage often requires changing the toroidal transformer, it depends on whether the corresponding toroidal transformer is in stock. In addition, the voltage difference of linear power supplies will be converted into heat, so the surface temperature of QP02 may be higher when certain output voltages are used.
6. Are there any differences between the two output ports DC1 and DC2 of QP02?
¡ñ There are no differences between the two ports DC1 and DC2, and you can freely choose either output port to use.
7. Can QP02 be placed overlapping with other equipment?
¡ñ QP02 is very sensitive to shock absorption treatment, and we do not recommend placing it directly overlapping with other equipment. If you place other equipment directly on top of QP02, the sound may be unnatural. If you place other equipment directly under QP02, the sound field may be small.
---
Price: QP02 Standard version US $599.99( Not included shipping ) Standard version: output voltage DC12V, output interface is DC 5.5 * 2.1 of the DC power cable.
¡¡